Read these books for FREE while everyone else has to pay for them!
Undoing Time
by Rachel Dacus
Genre: Women's Fiction
Betrayed by her faithless fiancé, Liv Pomeroy rushes to Florence, Italy, for a summer of sadness, chianti, and pasta with her cousin May. The last thing Liv expects is to learn that her cousin is a time traveler, working on a team to prevent power-hungry scientists from the future from changing history to gain power.
Liv now wants to forget passion, and never fall under another man's spell. Romance destroys you. But then experimenting with her own time traveling gift, Liv discovers her own power.
When a handsome, charming, but arrogant member of the time team challenges her to show she has the right stuff, Liv vows to prove him Mr. Wrong. Tom Royland's pride and boasting get under Liv's skin – and not in a good way. To show her she can't handle time travel, Tom pulls her into California's 1849 Gold Rush. She's scared, thrilled, and when they return, she's ready to never time travel or kiss Tom Royland again. Yeah, she did that.
To change Tom's mind and show him what she's really made of, Liv summons her courage and accepts a dangerous team assignment assisting an elderly American painter during the Revolutionary War. When Liv is captured by the British as a spy, she has reason to wonder which side of history the handsome Tom is really on.
Will Liv become an unfortunate part of America's wrong turn in history, or will she find a path forward for herself and her country – one that can embrace love and freedom?..
$3.99 Read & Review Book
Favorite Daughters
by Laurel Osterkamp
Genre: Women's Fiction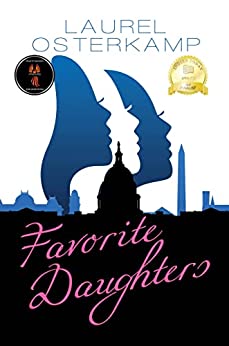 Elyse Gibbons is out of her depth when, as an undergrad at Columbia, she's befriended by campus superstars Aubrey Adam-Drake and Marina Hunt. While Aubrey's grandfather is a former U.S. president and Marina's dad is a notorious mob lawyer, Elyse was raised in Pennsylvania by a single mother/language professor who made Elyse learn Chinese for allowance money. As her high-profile life evolves, Elyse must use the strength and perseverance she gained from her humble roots, even while joining ranks with the powerful and elite. Then, handsome and enigmatic Finn joins the three friends to form a tightly knit group of four, and life becomes even more complicated.
Years go by, Elyse is further drawn into Aubrey and Marina's world of influence and intrigue, and she will risk everything for her friends and for Finn—the love of her life. When Elyse becomes embroiled in her own political career, it's clear that one misstep can lead to earth-shattering consequences, one lie can cause devastating ruin, and to survive unscathed, betrayal is the only option…
$6.99 Read & Review Book
You Can't Blame the Flower
by Ruthie Stevens
Genre: Women's Fiction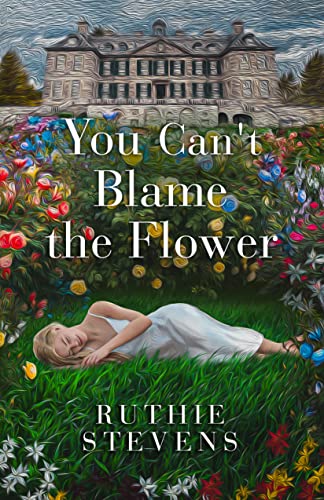 Introverted young attorney Lilyanna Rivers knew one day she would return to Whimser—the mysterious mansion in the middle-of-nowhere, Texas, where flowers don't grow. She didn't know her return would be with a select group of her corporate colleagues to quarantine at the beginning of the COVID-19 pandemic. The comedy of errors of the employees coexisting intertwines with a darker backstory of how Lilyanna came to inherit Whimser from the late William Whimsergarden, her former college professor and boss.
While the guests at Whimser navigate awkward encounters, romantic interests and workplace obstacles, Lilyanna grapples with her haunting memories of William, her insecurities with intimacy and her attraction to the captivating company vice president. Tensions escalate when the guests investigate a theft and learn that one or more among them are harboring secrets that put not only their careers at risk but also their lives.
Whimser awaits…
$5.99 Read & Review Book