Your eBook Deals for September 26, 2022

Great deals don't last, so grab them fast!


Pick your favorites and enjoy!

Prices subject to change. Audio book prices vary from prices listed. Please verify price before making a purchase.
The Art of Meeting Management
by J.W. Dionne
Genre: Business & Money
The Art of Meeting Management
Comprehensive Guide to Manage Professional Meeting, Virtual Meetings, Events and Conventions
By J.W. Dionne
Half of all meetings are a waste of time. Here's how to make sure your meetings aren't.
Meetings are overtaking the modern workplace.
According to a Clarizen/Harris Poll survey, the average American worker spends 4.5 hours every week in general status meetings, and an additional 4.6 hours preparing for these meetings.
And that's not counting other meetings you can get called for at various times of the day.
With all this time spent in meetings, you'd expect them to be useful.
But just 11% of survey respondents said all of their meetings were productive.
And with 67% of workers saying meetings are keeping them from doing their job, why do companies still keep having them?
The thing is, meetings are essential in any organization. They're the means through which people get to exchange ideas and engage with each other.
Collaboration, discussion, and interaction are the lifeblood of a company's progress and innovation.
Unfortunately, meetings can hamper these collaborations when they're poorly planned, badly run, and haphazardly organized.
If you don't want this to happen to your meetings, you need to take specific action before, during, and after your meetings to ensure they actually serve their purpose.
With the guidance and advice of meeting management expert J.W. Dionne, you'll find out exactly what you have to do.
In The Art of Meeting Management, you will discover:
● How to have engaging, productive, and worthwhile meetings with the 6 Ps of Effective Meetings
● 5 meetings that could have been an email – these situations don't actually require a meeting
● How to make meetings more inclusive and get even the quietest and most introverted attendees to speak up
● Useful skills you need to develop that will help you facilitate meetings, so they run smoothly
● The powerful psychological tool to apply in your meetings that will improve follow-through and promote compliance
● Why it's better to have two short meetings than a long one
● Why you should encourage conflict during your meetings – and how to prevent it from getting out of hand
● Fun ideas for virtual meeting openers that will get your attendees engaged and ready to go
And much more.
Even though work and communication increasingly transitions online, meetings will never become obsolete.
They may take different forms and use different platforms, but the need to get together and collaborate will always be there.
Don't waste your colleagues' time with another unproductive meeting. Make your meetings count and achieve the best results for everyone…
$7.99
Also Available through Kindle Unlimited
Reflections On Self Growth: A Transformation Guide To Boost Your Life Through Reflection
by Michael Cassar
Genre: Self Help & How To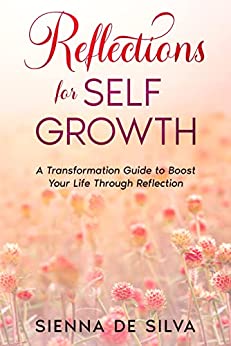 our guide to a Healthier Mindset
Become the Person You've Always Wanted to Be – Overcome Your Fear of Looking Within Yourself and Unlock the Secrets to a Happier, Mentally Healthier You!
There's always an air of uncertainty when the word 'Self-reflection' is mentioned.
Many people are afraid to look within themselves because they're afraid to reopen past wounds or because they think that it's a waste of time and there's nothing to gain from it.
Looking within yourself can be enlightening and doesn't have to be scary if done properly.
Self-reflection is an amazing way to achieve inner peace. With some guidance and a little bit of perseverance and acceptance, you can finally conquer your weaknesses and turn them into strengths.
Take a few minutes each day and grow into the person you've always wanted to be.
With a little push in the right direction, who knows where you might find yourself?
The First Step Starts With You..
$3.99
Also Available through Kindle Unlimited
Accidental Quarantine
by Meg Fitz
Genre: Teen & Young Adult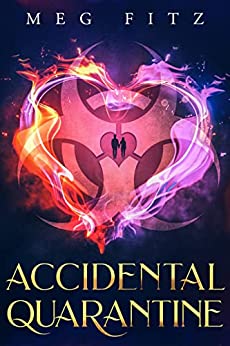 Penny loves secrets, and she believes Hadeon is hiding a big one.
She's right.
Hadeon has a crush on Penny, and when he overhears that she's in danger, he bursts into action… and kidnaps her.
After being exposed to a deadly virus, oops, they find themselves trapped together in an underground quarantine facility while scientists race to find a cure.
Now, these two socially awkward teenagers must rely on each other to keep their sanity during what could be their final months.
Good thing they aren't alone; they have three dogs and a hitman to keep them company.
Hadeon is determined to keep his feelings for Penny to himself. Because how will she react when she discovers his family created the virus as a bioweapon?
This close proximity, found family, retelling of the Hades Persephone myth will leave the reader wanting more.
Featured in Kindle Vella's top 250 Favs for two months, Accidental Quarantine has 5 Star reviews, and was number 1 in several of its categories. Accidental Quarantine can still be found on Kindle Vella…
$3.99
Also Available through Kindle Unlimited
Living a Life in Balance
by Abdullah Boulad
Genre: Non-Fiction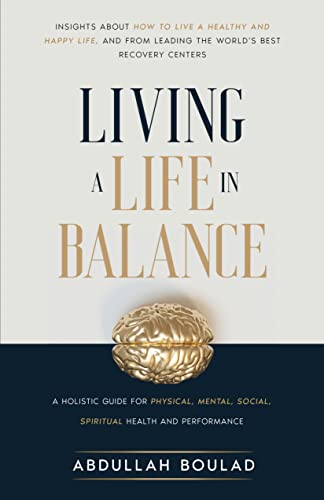 What could you achieve if you could balance every aspect of your life? Health, wealth, love, education, career? This book will give you the power to reveal your hidden potential and actionable methods to fulfil them – by finding balance.
Despite the high odds against him, Mr. Boulad beat the expectations of his forced repatriation from a Lebanon under fire as a child, to become a successful Swiss businessman and learned scholar gaining two masters degrees and holding degrees in Psychology, Integrative Health & Medicine, Nutrition & Food, Cognitive Behavioural Therapy (CBT), Neuro-Linguistic Programming (NLPM), Mindfulness (MBSR), Life Coaching, and Addiction Treatment.
After suffering a heart attack, an event that shook his family to its very roots, Abdullah makes use of his skills and passion for health and education to forge a new life, but this time not just to prove he could survive for himself, but to prove he could survive for his family.
"Living a Life in Balance" is the method Abdullah used to survive and thrive. Today with his team of over 50 expert doctors and practitioners he guides his clients at his cutting-edge rehabilitation facility in Mallorca, Spain – THE BALANCE.
In this book he shares his practical and actionable wisdom to "Living a Life in Balance"…
$0.99
Also Available through Kindle Unlimited
The Secret of Snowbird Mountain
by Kimberly Hammer
Genre: Children's and Middle Grade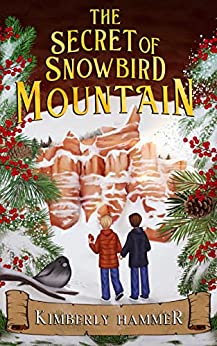 What could go wrong with spending your winter break in the mountains? Lots, nine-year-old Mattie will discover. Mattie and his best friend, Peter, stumble upon a tiny red hat and footprints in the snow. Following them, the boys discover a world inhabited by little people.
While the discovery of little people is unbelievable enough, Mattie also learns that goblins once inhabited the area. They have vowed to return and reclaim it for their own. Soon Mattie finds himself face-to-face with the goblins, who want to destroy the little people's homes. Will Mattie find a way to survive the goblins' assault and help his newfound friends?..
$0.99
Also Available through Kindle Unlimited
Stark Security Collection 2
by J. Kenner & 14 more Amazing Authors
Genre: Romance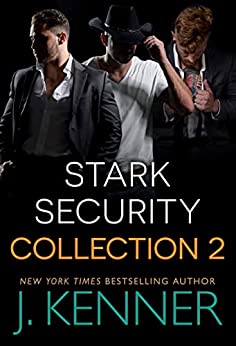 The second collection of novels about the dangerous men who work for the elite security agency founded by billionaire Damien Stark. This set includes Wrecked With You, Destroyed With You, and Ravaged With You. Charismatic and sexy as hell.
These are the men of Stark Security…
$16.99 $1.99
Bermuda Blue: A Novel (Shadows of Our Time Book 2)
by Jonathan Cullen
Genre: Romance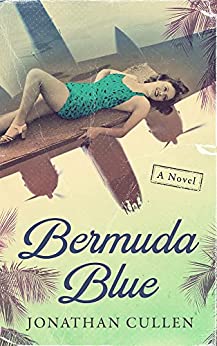 Summer, 1946. When Boston reporter Jerry Canavan is sent down to cover the Newport Bermuda yacht race, the trip feels more like a reunion than an assignment. He stays at the luxurious home of Cam McShane, a classmate from Boston College, and runs into his childhood friend Paul Crump, who is an MP at the U.S. Army base.
For the three young veterans, Bermuda is like a tropical paradise. Cam hangs around the bars at night, socializing with other ex-pats and planning to start a business. Paul patrols downtown Hamilton and dreams of falling in love. With the war finally over, everyone wants to start living again, and the sailboat race is a symbol of the island's future and the return of tourism.
Jerry tries to stay focused on his work until he meets Gabrielle, a beautiful and mysterious French girl who lives next door. But romance isn't his only distraction because before the yachts even cross the finish line, the lives of his friends have started to unravel. Cam's drunken philandering has a much darker side, and Paul's relationship with a local black girl causes a scandal.
As Jerry's time grows short, he learns a shocking truth about Gabrielle's family. Only then does he realize that Bermuda is not all sunshine and Rum Swizzles. People may have flocked there to forget the past, but the war and its consequences are something no one can escape…
$4.99 $0.99
Also Available through Kindle Unlimited
The Wedding Wager
by Anna St. Claire
Genre: Romance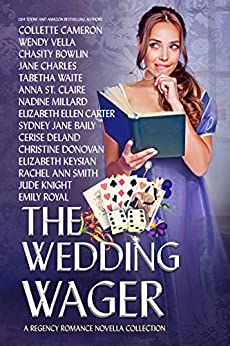 The Boast—pride goeth before the fall…
After facilitating the match of the season, Lady Pandora "Pansy" Osbourne, has boasted that she is the best matchmaker The Ton has ever seen. Always willing to bring her cousin down a peg or two, her cousin, Lady Octavia Sewell insists that was no feat of matchmaking at all, as the couple involved were clearly destined for one another despite Pansy's meddling. A bitter argument ensues and a dreadful challenge is issued. Pansy must do more than say it… she must prove it.
The terms of the wager are set!
Pansy must produce no less than one match per month between people who have been notoriously unmarriageable—spinsters, bluestockings, rakes, and fortune hunters, oh my! But there's more riding on this than simply her pride! If Pansy loses, she will have to give up her most prized possession—a tiara that belonged to their grandmother will be forfeited into Octavia's grasping hands.
The Ends Justify the Means… or do they?
Desperate to make these matches, prove her claims of matchmaking prowess to be true, and make Octavia eat crow in a very public fashion, Pansy resorts to the greatest weapon in any matchmaker's arsenal—the house party. Not just one, but a series of them. For two weeks out of every month, she will open her home to an assortment of victims…er, guests. At the end of each party, one couple will emerge either betrothed or wed, by fair means or foul…
$0.99
Why Blame the Stars?
by Michael Segedy
Genre: Teen & Young Adult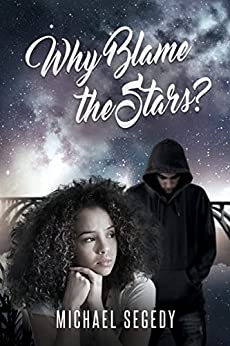 When the paths of Zoe Asfah and Miles Blake accidentally cross one quiet, summer afternoon on a lonely country bridge, they feel this inexplicable attraction. Is it fate? Maybe. For sure, it's not their backgrounds, which couldn't be more different. Zoe is the daughter of prosperous Ethiopian immigrants who live on the affluent side of town, while Miles is the son of a poor, single white mother who can barely make ends meet and struggles with serious bouts of depression.
Although stratums apart on the socio-economic ladder, they both attend the same university, but for different reasons. Career-focused Zoe seems destined to become a doctor, like her father, and Miles, well, his concerns are larger than simply nailing down a career. So large that he believes he has little choice in addressing them.
The different lenses Zoe and Miles see life through, the moments of laughter they share, the support and love they give each other, and their philosophical reflections on fate define the focus of this witty, humorous, heart-wrenching novel filled with laughter, love, mystery, and sorrow…
$4.99
Also Available through Kindle Unlimited
Escape From Zero
by Cassandra Finnerty
Genre: Fantasy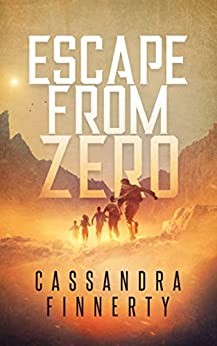 The year is 2268 in the Kingdom of Canard.
Jason has earned enough rewards to secure a beautiful girlfriend and lavish lifestyle.
Until his unforgivable mistake.
Now they're trying to kill him.
Join Jason and his band of allies as they flee across the beautiful, otherworldly and inhospitable terrains of canyons, deserts, dark forests and even mountains of glass.
In a world where a person's worth is measured by points and evil lurks around every corner, who will win the game of survival?..
$2.99 $0.99
Also Available through Kindle Unlimited
In Search of Christian Origins
by J. Steven Paul
Genre: Religious & Inspirational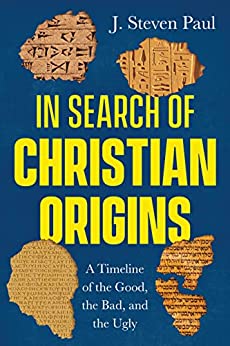 A fascinating history that reveals Christianity's roots, its often-unknown and surprising traditions, and its influence on the world today.
There is the accepted, often-repeated version of Christian history—and then there's the real story. In this gripping volume, Paul uncovers the little-known details of the world's largest religion…
$9.99 $0.99
Aphrodite Rise: Ancient Gods Challenge Mankind
by Allison Woods
Genre: Fantasy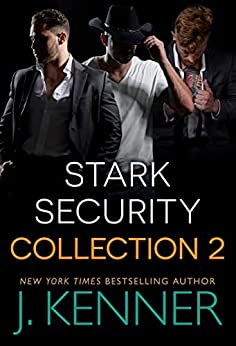 What would happen to our world if the ancient gods suddenly came to life? Are they the way we imagine them to be? The answers to these questions can be found in the fascinating novel by Allison Woods.
Ursula Peterson, known across Sweden as the best in creating exquisite headwear of the "Lux" class for women owns a salon in Stockholm and enjoys patronage from notable figures such as famous singers, fashion designers, princesses, artists, journalists, writers, politicians, and athletes. Unfortunately, Ursula Peterson fell in love with Erik Frederick, the Duke of Varmland who has a son and is married to Augusta.
Burdened by personal problems, Ursula Peterson and her best friend, Mona Lind decided to leave autumn Stockholm, which was already depressing with a lack of enough light and sun, and fully enjoy the "velvet season" in Cyprus in the city of Paphos.
Paphos was the homeland of Aphrodite and Cyprus itself- the Island of love. Aphrodite is the Greek goddess of love and fertility. Born from sea foam in the village of Kouklia, lonely people find their soul mate once they swim three times around the rock Aphrodite's foot first stepped on. The ruins of the once pompous temple of Aphrodite are also right there in Paphos. Indeed, the two looked forward to a great time in Paphos.
While at Paphos, a gruesome hurricane erupted which created serious pandemonium in the town of Paphos. Ursula and Mona thought the uproar would end after one night but that night was the beginning of the events that would soon unfold in Paphos. Mysteriously, Ursula had an encounter with the great Aphrodite and she needs to get the golden cup for the goddess. Amidst this, Robert Hamilton, a researcher at the Oxford Institute for the Study of Anomalous Phenomena who was also in Paphos began to grow feelings for Ursula Peterson. The story took another dimension when Prince Erik from nowhere arrived in Paphos for a woman she had never met in his life.
Will Ursula and her beloved friend Mona make it out of Paphos alive? What becomes of Ursula's strange love for the Duke of Varmland, and will Theodora, Artemis, and Athena Pallas' request be accepted by the great Aphrodite? Will Ursula ever again find love? Learn about everything that happened in Paphos and much more in this book. Click buy button now!..
$3.99 $0.00
Also Available through Kindle Unlimited
Touch of Light
by April Aasheim
Genre: Mystery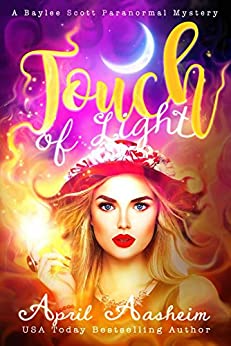 Baylee Scott has the gift of touch. Except it's not a gift. Seeing other people's memories doesn't make her very popular in Reed Hollow. It was one of the reasons she left the small town as soon as she was able.
But after losing her ghost-hunting husband, Baylee returns home to help her brother run the family business: a defunct antique shop and tea house. It's a dull existence that leaves her dreaming of adventures elsewhere.
Then, a mysterious jewelry case appears in her office, followed by a note detailing a connection between strange lights appearing in the sky and the disappearance of local women. Suddenly, Baylee's life becomes more exciting.
Aided by her animal-loving brother, her tarot-card reading cousin, and the ghost of her dead mother, Baylee must unravel the clues to stop the strange lights from taking yet another victim…
$3.49 $0.00
Also Available through Kindle Unlimited
Bitten and Smitten
by Michelle Rowen
Genre: Romance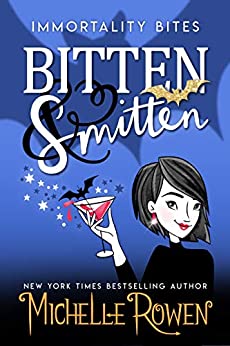 My name is Sarah Dearly. Welcome to my week from hell. My fanged blind date bit me, and now I'm being chased by vampire hunters with sharp, pointy wooden stakes. I run… straight into a sexy master vampire with a death wish. Can I convince him to guide me in my new vampire life, and in return, show him that life's still worth living?..
$5.99 $0.00
Also Available through Kindle Unlimited
Fitness For Seniors 50, 60 and Beyond
by David O'Connor
Genre: Non-Fiction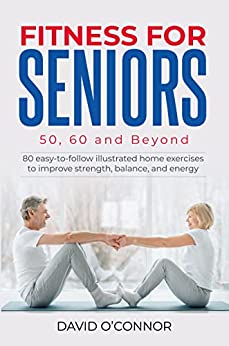 The Ultimate Guide to Senior Fitness and Health.
Good health and fitness routines are important at any age. However, as you get older, having the right habits is critical to enjoying a long life of mobility and vitality.
It doesn't matter whether you're inactive or have enjoyed an active life, your body changes as you get older, and if you want to be fit and healthy as you age, your habits need to change too.
Whether you're in your 50, 60 or beyond, it's never too late to start getting fit and improving your quality of life.
This book will show you step-by-step what you need to do to fine-tune your nutrition, exercise, and other healthy habits to ensure a high quality of life as you get older. It includes over 80 easy-to-follow illustrated home exercises that improve your core strength, balance, and fitness, three pillars of good health.
In this informative and practical book, you'll discover:
• How your nutrition needs change with age
• The best foods for healthy aging, and foods to avoid
• The connection between good nutrition and exercise
• The biggest myths about exercise for seniors
• How exercise will improve your balance, stability and build confidence
• Specially-tailored home exercises and workouts for Seniors
• How to set achievable fitness goals
• The best stretching routines for seniors
• The best cardio routines for seniors
• How to improve your upper body strength
• Why core strength matters and simple exercises to improve it
• And Much More!
This book is perfect for anyone 40, 50, 60 or beyond who is interested in getting fitter and staying healthy as they age.
If you follow the suggestions and routines in this book, you will enjoy a higher quality of life as you get older, even as your body continues to change…
$5.99 Read & Review Book
And So We Dream
by Linda Mahkovec
Genre: Literary Fiction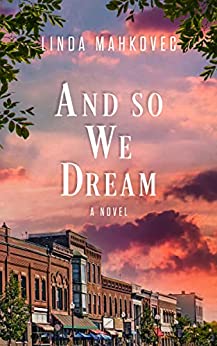 Twelve-year-old Joey Roland is sent away to family friends while his parents try to work things out. He's eager to leave sadness and secrets behind in Chicago and head downstate to the small town of Greenberry, where the Vitale family awaits him. He thinks of their town as boyland—a world of bike riding, fishing, and going barefoot. Though initially shy of the beautiful teenage daughters—Anne, Vita, and Beth—they welcome him into their lives of adventure, beauty, and dreams.
Joey especially bonds with the middle sister, Vita, and her all-or-nothing pursuit of an acting career. Joey's "there must be more" merges with Vita's "I must make it happen" resulting in a magical summer where the town of Greenberrry becomes the crucible for two desperate dreamers…
$4.99 Read & Review Book
EDEN THRIVES WITHIN : A Collection of Awakening Poetry
by Jonathan Harrison
Genre: Non-Fiction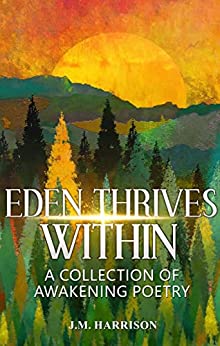 EDEN THRIVES WITHIN is a collection of poetry of awareness from award-winning spiritual author J.M. Harrison. Sharing the oneness uncovered beyond the everyday mind, these easy to read poems of enlightenment encompass the sacred, the sublime, the everyday and the humorous. Whether you're just starting out on your spiritual path, or a well-traveled soul, there is nourishment and inspiration waiting to be discovered within these mystical poems…..
$4.99 Read & Review Book
Greatness Beyond the Badge: The Three Key Principles for Self-Awareness
by Michael Laidler
Genre: Non-Fiction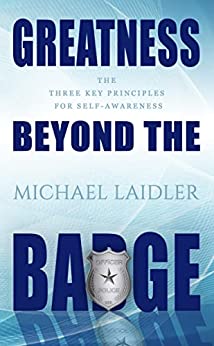 Learn the key principles for self-awareness. Discover, understand, and implement the right strategies today!
Are you a law enforcement officer or someone who works in a high-stress environment? Do you have the feeling that you are expected to protect and serve others, place the badge before the individual, but lose yourself in the process?
It's vital to recognize who you are by taking a look into the mirror and build the foundation to start working on your self-awareness growth journey. Why? Because this increases your unique selling position, reduces dissonance, maintains relevancy, and prepares for your next life cycle and continuous growth.
In this book, author Michael Laidler will guide you step-by-step through strategies that can be utilized every day…
$3.99 Read & Review Book
Automatic Stay
by Mark Shaiken
Genre: Suspense / Thriller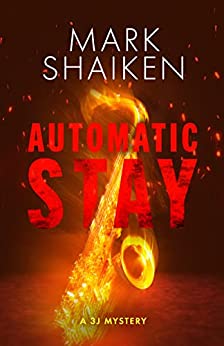 Six Kansas City jazz clubs have somehow managed to survive the Covid pandemic. Now they must battle an unknown enemy who runs an anonymous disinformation campaign on social media to try to put the clubs out of business. Will they be able to stop the campaign in time to save the clubs and keep jazz alive in the city?..
$8.99 Read & Review Book
IMPACT ZONE – Be Strong Be Fearless Be Brave
by B D Roy
Genre: Teen & Young Adult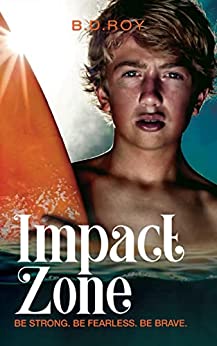 For the first time in his life, Jack thought he might die.
While living at the beach and surfing every day may seem idyllic, in the summer of '89 fifteen-year-old Jack McHale's life is upended when his parents split up. A sensitive, thoughtful writer with a passion for music, he's become angry, resentful, and he's taking dangerous risks. But when an angry ocean tries to claim him, it's Jack's brother who will prove his unshakable bond.
As Jack struggles to understand his new role in the family, and forge new relationships with his parents, he's also dealing with peer pressure. He's falling for a rebellious surfing girl whose adventurous spirit puts his life at risk, and a bully is determined to keep Jack and his brother off the locals end of the beach.
Faced with a life-or-death decision, will Jack choose personal accolades or
discover that a moral triumph brings its own rewards?..
$5.99 Read & Review Book