Your New Releases & Favorites for September 23, 2022

Great deals don't last, so grab them fast!


Pick your favorites and enjoy!

Prices subject to change. Audio book prices vary from prices listed. Please verify price before making a purchase.
The Tutor
by Sahara Kelly
Genre: Romance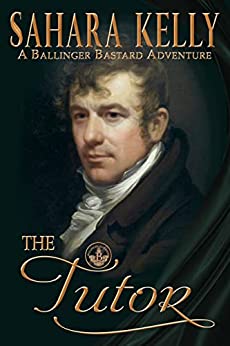 John Ashgate is a tutor – work that he loves and that keeps him out of the public eye. The circumstances of his birth render him ineligible for a place in Society. Mrs Caroline Wellsmere, governess, finds him surprisingly interesting – and attractive.
But their growing attachment has to be put aside when their pupils face a dangerous threat. Together, John and Caro must find an answer and prevent a tragic event in London. Can they succeed? And will their feelings for each other persuade John that he still has a few things to learn – about love?..
$2.99
Dirty Deeds
by Crystal Dawn
Genre: Fantasy
His club, Ravenous Wolves, was known and feared locally. They had a reputation for doing whatever was needed, no matter how dirty, to get their desired results. He wanted to shed the nasty reputation to bring his club into the modern world and gain the respect they deserved. J. C. was ready for a mate, but he needed the perfect one.
Destiny, she hated her name because it was often the butt of jokes. Now she was running. Her friend Tyne had sent her to an out of the way place in Oklahoma, but was she any safer here? Her former boss might not find her, but the alpha, JC was playing with her heart and that could hurt as much as being beaten up…
$0.99
Terrible Beauty
by Anna Zaires
Genre: Romance
A family contract. A dark bargain. No escape.
Eleven years ago, I met him. A year later, I was betrothed to him. Now he's come to claim me, slaughtering anyone standing in his way.
My husband-to-be is a monster from a family as ruthless and powerful as mine, a man who deals in violence and destruction… a man terrifyingly like my father. For over a decade, he's stalked me, shadowing my life.
I fear him. I hate him. Worst of all, I want him.
My name is Alina Molotova, and Alexei Leonov is a fate I can't escape…
$6.99
Who's After Josie Malone?
by Deb Graham
Genre: Women's Fiction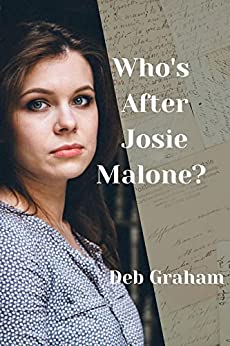 How can a metronome and a random explosion upset a ho-hum routine?
The orphaned only-child of only-child parents, Josie Malone works at the Department of Licensing, pets her cat, and eats frozen dinners most nights, never suspecting danger had been stalking her for years. In general, her life was like Groundhog Day, never varying, until the day her house blew up. With the help of Dan, the police chief (and de facto fire chief until the next election—Mayburn's a small town), Josie embarks on a journey back into her childhood to find out what made her parents leave all they knew behind and, along the way, learn who she really is.
Deciphering cryptic clues left by Father, can Josie reach the joyous destiny she'd never dreamed of before a man bent on murder crosses her path?
Be sure to check out the other 27 books by author Deb Graham..
$3.99 $0.99
Your New Releases & Favorites for September 21, 2022

Great deals don't last, so grab them fast!


Pick your favorites and enjoy!

Prices subject to change. Audio book prices vary from prices listed. Please verify price before making a purchase.



The Cursebound Thief
by Megan Orlowski-Russell
Genre: Teen & Young Adult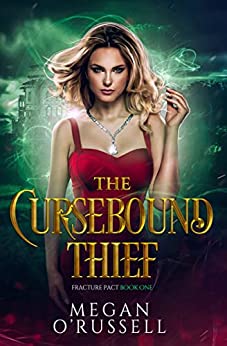 The world wants a hero. The curse needs a thief.
The party of the decade stands between Jerek Holden and saving the people he would do anything to protect. After twelve years, he's finally found a way to break the curse that ripped all magic from the world and destroyed the peace that took generations to build. All he needs is one, simple artifact. But he can't steal the heliostone alone.
A girl with a soul of fire.
A vampire bound by a vow.
A werewolf bent on revenge.
A knight torn between honor and duty.
A hacker to keep them all alive.
The fate of magic lies in their hands―if they can survive long enough to pull off the heist of the century…
$0.99
Your New Releases & Favorites for September 20, 2022

Great deals don't last, so grab them fast!


Pick your favorites and enjoy!

Prices subject to change. Audio book prices vary from prices listed. Please verify price before making a purchase.



You Are Not Alone
by Dennis Chapman
Genre: Self Help & How To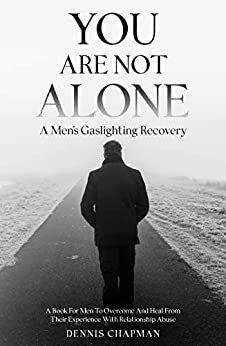 Over a quarter of men have been victims of gaslighting… and here's how you can spot and stop the abuse.
Have you ever been accused of "not being a real man" or told to "Man up!" by your significant other?
Too often in today's society, we hear that "I was gaslighted" or "That the problem has to be me."
Unfortunately, the first is much more common than we believe, and the second phrase is directly related to the first. Really sad.
So if these issues are so common, how does one protect themselves from this form of narcissistic emotional abuse? Or, more importantly, recognize it and stop it before becoming a victim?
More than 25% of Men directly experience gaslighting in a romantic relationship, and with over 50% of the adult population in the united states experiencing emotional abuse in some form in their lives, it is more essential than ever to know the signs early.
But what happens if you find yourself already in one of these relationships?
That is when you must find a way to shield and protect yourself from further harm. Don't allow yourself to continue being abused when you deserve so much more.
Within the pages of this book, you will not only learn how to recognize and stop it but also:
What and why a narcissist does what they do
How to shield yourself from further harm if you're in an abusive relationship
Ways to ground yourself to the truth and trust yourself again
Exit strategies
Ways to start moving forward and find your path to healing.
Start moving from Victim to Survivor, and secure your copy today!..
$0.99
Born To Die
by Sawyer Black
Genre: Horror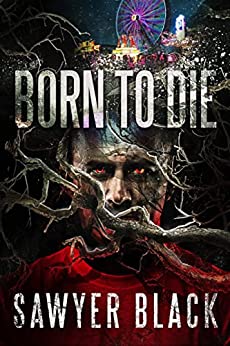 Only his memories can kill him.
Casey Marlowe's life is a nightmare. Born during a tragic event that killed his mother and shaped the public psyche of his hometown, he grows up with the memories of his dead mother mixed inextricably with his own and the ability to see through The Gossamer.
Despite his best efforts to drown his visions with daily doses of alcohol, every horror his disturbed mind dreams up, manifests physically to haunt his waking days. It's enough to drive him to end his own life. And he's tried. Both through suicide and recklessly heroic acts. But every time he dies, he wakes up again and has to go on living in his hell on earth.
Desperate to find a way to defeat his demons, he discovers a deeply buried secret, and finally, a way to fight back. But his use of The Gossamer's manifestations threatens to tear the fabric of reality apart.
If he saves himself, he might destroy the world. ..
$0.99 $0.00
Your New Releases & Favorites for September 19, 2022

Great deals don't last, so grab them fast!


Pick your favorites and enjoy!

Prices subject to change. Audio book prices vary from prices listed. Please verify price before making a purchase.



Emily's List
by Sean Platt
Genre: Suspense / Thriller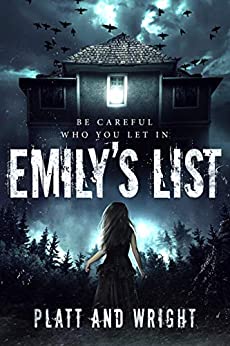 All Cora wants is a new start. But when your problems come back to haunt you, how far will you go to exorcise them?
After the tragic loss of her horror writer father, Cora is starting over in a new town, at a new school where nobody knows her. Nobody knows about her OCD tics. Nobody knows about her time in a mental hospital. Nobody knows she sees her father's ghost.
But her new start is shattered when she fails to suppress her OCD tics in class. She finds herself targeted by bullies again. New town, same loneliness and shame. She's afraid to turn to her overworked mother, who is already worried about her mental health.
Then Cora meets Emily, the only person who gets her. Homeschooled Emily has suffered serious abuse, and she has a list. A list of people who have hurt her. A list of people that includes Cora's bullies. And Emily wants Cora's help in getting revenge.
Can Cora find a normal life by striking back at her tormentors? Or is she being lured into a darkness that will consume the sanity she's desperately clinging to?
Emily's List is a character-driven suspense thriller full of dark secrets and twisted revelations, perfect for fans of Thirteen Reasons Why and The Haunting of Hill House…
$0.99 $0.00
Apartment Kitchen Gardening
by James Jacques
Genre: Non-Fiction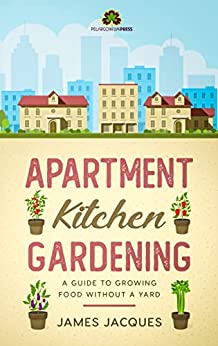 Would you like to grow your own food indoors? Even if you don't have a yard, you can easily grow fresh, healthy fruit, vegetables and culinary herbs, and this book will show you how. Veteran gardener James Jacques explains everything you need to know, from choosing and sowing to growing and harvesting a wide range of edibles, from oregano to oranges to oyster mushrooms.
This easy-to-follow, practical guide outlines the basic equipment that will set you up to succeed, with an emphasis on low-budget options, including DIY and creative upcycling projects, before also introducing more advanced gear from lighting to hydroponic kits. After touring potential growing areas around your home, from windowsills and window boxes to balconies and hanging displays, James also explores possibilities for growing elsewhere, from rooftop gardening to community and allotment gardening schemes, if you don't have your own yard.
Whether you just fancy having a few herbs on a windowsill, or want to transform your home into an abundant oasis of produce, James will help you get the best out of your plants and inspire you to get growing…
$4.99
Treasure of the Lost Russian
by Mike Cassidy
Genre: Mystery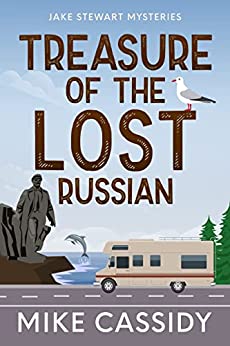 Laid-off Seattle journalist Jake Stewart thought he was done newspapering, but when he gets a call begging for help to save a small coastal town's paper, he can't say no.
Luckily, there are oddball personalities and bizarre stories to interest Jake — including a talking dolphin, widespread panic over a beast man, and puzzling reports of cranberry rustling.
Jake also discovers a new girlfriend and a possible map to a lost treasure of a legendary Russian bootlegger — but can he trust either the woman or the map in this second Jake Stewart mystery?..
$2.99