We Love Our Readers Giveaway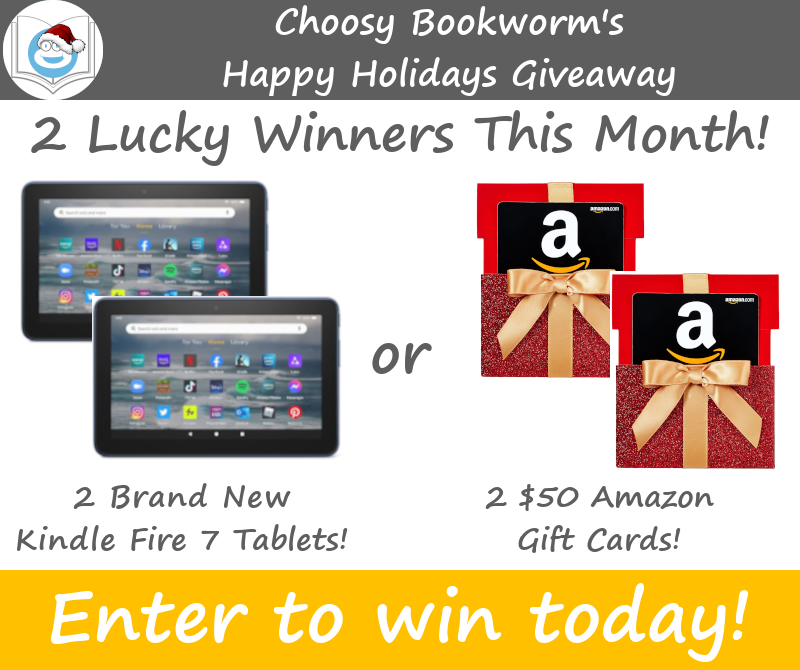 Hey Fellow Bookworm!
Enter below for your chance to win one of two awesome prizes:
2 brand new Kindle Fire 7 tablets or 2 $50 Amazon gift cards!
Just in time for the holidays!
Two lucky bookworms will get not one, but TWO(!) prizes each!
That's one to keep and one to give away. (Or, you can keep them both. We won't tell.
)
Sign up today for Choosy's Happy Holidays Giveaway!
Then, be sure to check your inbox for a confirmation link!
Also, check your inbox for our eBook newsletters – stuffed with daily eBook freebies and deals!  (Unsubscribe at any time, if you like.)
Never miss a great eBook deal (free or discount) again!
Best of luck and Happy Holidays,
The Choosy Bookworm team