We Love Our Readers Giveaway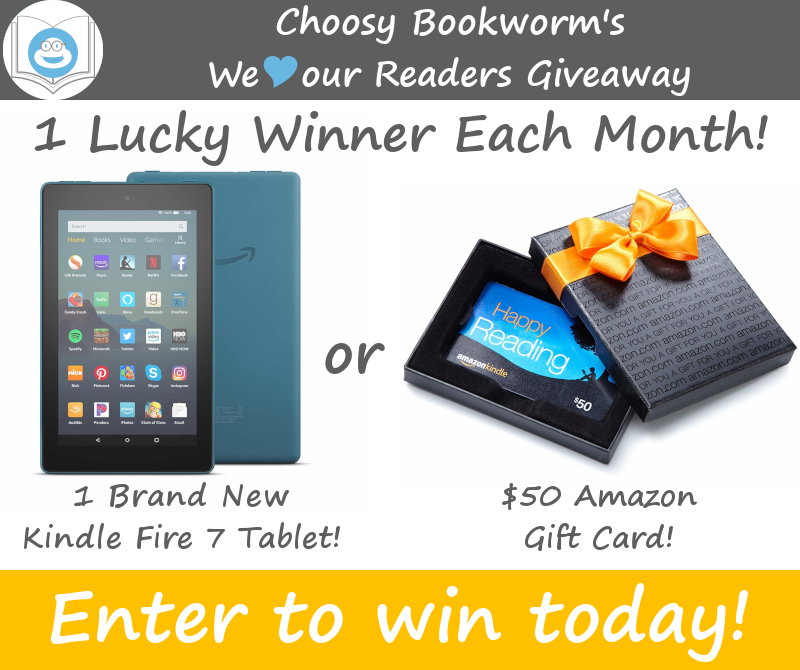 Hey Fellow Bookworm!  🙂
Enter below to win one of our two awesome prizes:  One brand-spankin' new Kindle Fire 7 tablet or a $50 Amazon gift card!
Then, be sure to check your inbox for a confirmation link!
Also, check your inbox for our eBook newsletters – stuffed with daily eBook freebies and deals!  (Unsubscribe at any time, if you like.)
Never miss a great eBook deal (free or discount) again!
Good Luck,
The Choosy Bookworm team