Read these books for FREE while everyone else has to pay for them!
Brothers Three
by C.W. James
Genre: Teen & Young Adult
Orphaned and left to fend for themselves, three teen brothers must learn how work together to survive in the American Old West.
Allen, Paul, and Chet never knew an easy life. Orphaned two years ago, their uncle Barnaby was appointed guardian until each is old enough to claim his share of the cattle ranch willed to them by their father. But the lure of gold and riches is too powerful for Barnaby to ignore. He soon departs, leaving the trio to fend for themselves as he hopes to strike it rich.
Others, who have long coveted the ranch, eagerly swoop in. They will stop at nothing either to have the land given to them or take it by force. The brothers are soon entangled in a web of rustlers, greed, and robbers trying to steal everything from them. With their uncle gone and no other family, their land is the only thing they have left. Allen, Paul, and Chet learn what it means to become men, stand their ground and work as one to save their ranch – and each other.
Failure isn't an option. Time is running out and the wolves are closing in…
$0.99 Read & Review Book
IMPACT ZONE – Be Strong Be Fearless Be Brave
by B D Roy
Genre: Teen & Young Adult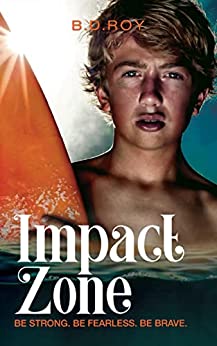 For the first time in his life, Jack thought he might die.
While living at the beach and surfing every day may seem idyllic, in the summer of '89 fifteen-year-old Jack McHale's life is upended when his parents split up. A sensitive, thoughtful writer with a passion for music, he's become angry, resentful, and he's taking dangerous risks. But when an angry ocean tries to claim him, it's Jack's brother who will prove his unshakable bond.
As Jack struggles to understand his new role in the family, and forge new relationships with his parents, he's also dealing with peer pressure. He's falling for a rebellious surfing girl whose adventurous spirit puts his life at risk, and a bully is determined to keep Jack and his brother off the locals end of the beach.
Faced with a life-or-death decision, will Jack choose personal accolades or
discover that a moral triumph brings its own rewards?..
$5.99 Read & Review Book
Ugly
by Kelly Vincent
Genre: Teen & Young Adult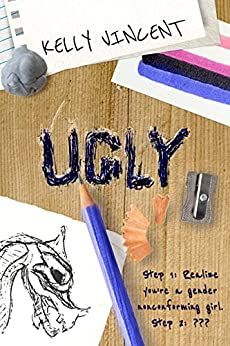 Nic Summers is constantly taunted for being an "ugly lesbian," even though she's pretty sure she likes boys. But then her best and only friend, Sam, announces she's moving. Nic and Sam undertake Operation Social Interaction for Nic, but nothing is working until Nic finds the term "gender nonconforming," and finally starts to feel like things are making sense…
$2.99 Read & Review Book
Always the New Girl
by Kelly Vincent
Genre: Teen & Young Adult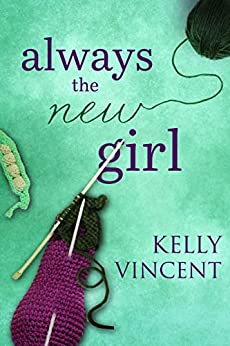 After Sarah Redmond gets humiliated at a party, she finds a creative way to use her expertise in knitting to exact sweet revenge. This leads to a lucrative business, and everything seems on track. But when her deadbeat dad comes to town, Sarah starts to wonder if her rather indifferent approach to planning out her life is the right one…
$2.99 Read & Review Book