Read these books for FREE while everyone else has to pay for them!
Between HER pages
by Silver Vixen
Genre: Romance
— Novel problems need novel solutions —
A top historical romance writer without a family tree . . . a carpenter with disgruntled demons . . . a pushy playboy millionaire. As different as these three may be, their worlds will soon collide.
At long last, bookworm Allison has made it, having attained the zenith of peace and stability in her life. A new and liberating chapter of her journey has unfolded as old ghosts fade in an underground prison. Yet, Allison's autonomy is threatened when two handsome and very different men enter her orbit—rugged, carpenter Jackson and filthy-rich (and filthy-minded) realtor Benedict. An all-American country boy who has long been on the run and a frivolous elitist that always gets what he wants. They, too, avoid relationships like a plague, but Cupid ambushes the rebels just for the sake of irony, forcing them to face their deepest fears, redefine love, and challenge the status quo en route. Old wounds are at risk of splitting, and unforeseeable dangers await . . . but like the Earth, the Moon, and the Sun, they're bound by cosmic forces.
Unlikely alliances, subterfuge, and battles behind dark enemy lines will mark the tale of Kennedy, Ford and Adams—romance for the ages . . .
$9.99 Read & Review Book
Talisman
by Tam Derudder Jackson
Genre: Romance
Time's running out…
Rowan is a warrior, capable of bending time and space to take on the rogues and zombies the triple goddess unleashes on civilians. For centuries, his family has taken on the Morrigan, their successes against her legendary.
If Rowan doesn't find his talisman by midnight of his twenty-eighth birthday, he faces death—or worse.
Wallflower Alyssa Macaulay has no clue Celtic warriors live alongside her or that she's one of them. Orphaned at four and raised by her grandmother, who kept Alyssa ignorant of her true self, she never learned of her talisman ancestry. But a chance meeting on a cold winter's night upends her life and thrusts her into a new world.
A world where only she can help end a centuries-old curse.
When Rowan discovers Alyssa is his talisman, his fated mate, he wants to celebrate. Too bad Alyssa doesn't know. She thinks he's only interested in a good time, and the goddess's imminent arrival doesn't give Rowan time to tell her otherwise. He needs to provide her a lifetime of training in a week—and prove what they have is much more than one amazing night. If they can live long enough…
This paranormal romance has plenty of Celtic lore, a steamy romance, and twists and turns that will keep you on the edge of your seat. Fans of Stacia Clark and Mila Young will devour the first book in the Talisman series. Start the Talisman series today!..
$2.99 Read & Review Book
Facing the Music
by Mari Jack
Genre: Romance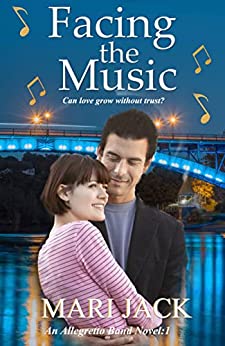 Kylie Wake's dream is to teach the flute. As she recovers from chronic illness, a teaching opportunity at a new music conservatory comes her way. Despite the risk to her health, she will polish her teaching skills with a young musicians' group her handsome band conductor, Peter McNeil, has formed.
Peter's past experiences have turned him off relationships. The attraction to Kylie is unwelcome and he fights his building desire. When their time together goes beyond music, neither can resist.
But when their pasts interfere, can the passion between them survive?..
$4.99 Read & Review Book
Section Roads
by Mike Murphey
Genre: Romance
When attorney Cullen Molloy attends his fortieth high school reunion, he doesn't expect to be defending childhood friends against charges of murder…
In a small town on the high plains of Eastern New Mexico, life and culture are shaped by the farm roads defining the 640-acre sections of land homesteaders claimed at the turn of the Twentieth Century. Cullen and Shelby Blaine explore first love along these section roads during the 1960's, forging a life-long emotional bond.
As junior high school band nerds, Cullen and Shelby fall under the protection of football player and loner, Buddy Boyd. During their sophomore year of high school, Buddy is charged with killing a classmate and is confined to a youth correctional facility. When he returns to town facing the prospect of imprisonment as an adult, Cullen becomes Buddy's protector.
The unsolved case haunts the three friends into adulthood, and it isn't until their fortieth reunion, that they're forced to revisit that horrible night. When a new killing takes place, Cullen, Shelby and Buddy find themselves reliving the nightmare…
$5.99 Read & Review Book
A Counterfeit Wife
by Paullett Golden
Genre: Romance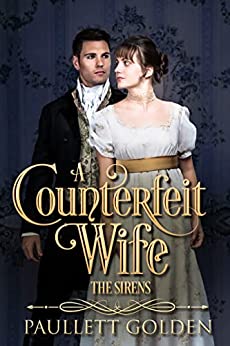 Trevor Gaines, the Marquess of Pickering, falls in love with his wife. The catch? The woman is an imposter. Desperate for money, he arranges a fast marriage with the wealthiest dowry in England. Not until after the wedding does he realize he married the wrong woman.
J'non Butler is a maid accompanying her mistress for an arranged marriage. When her mistress elopes with another man, J'non marries the marquess, posing as the man's contracted bride.
This is the love story of Trevor and J'non as they defy convention and find passion in their bed of lies…
$2.99 Read & Review Book
Cupcakes in the City: A Cupcake Shop Series Novella
by Roxanne Rhaman
Genre: Romance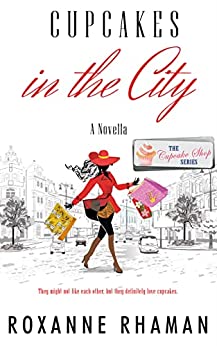 Is there anything better than a coffee cupcake first thing in the morning? Kassidy West has been asking herself that question for two years, ever since her friend Sabrina opened her shop. Right in their neighborhood. And she doesn't mind Kassidy taking up a table all day.
The only downside is having to put up with Sabrina's annoying twin, Ramon. They only agree on two things; life is better when they ignore each other. And cupcakes are worth anything, even putting up with someone you don't like.
When they're forced together to help save their favorite cupcake shop, they'll learn not only can first impressions be wrong, but that sometimes the person you thought you knew is full of all sorts of interesting details. And that they just might be exactly what you need…
$0.99 Read & Review Book
Dream Man
by Kimberly Dean
Genre: Romance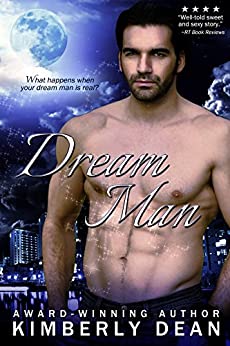 When darkness falls, Devon is pulled into a deeper realm. Each night, she dreams of him—her fantasy lover. She can feel his heated gaze and hear his deep breaths. His presence reaches out to her, yet as consuming as their shared desire is, they can't connect.
Until she performs a love spell.
Cael is stunned when Devon appears on his cosmic plane, for he is one of the Oneiroi, the Greek gods of dreams. As a sleeper assigned to his care, it's his job to lead the beautiful redhead into REM sleep. Visiting her each night, though, has led to deeper feelings. He wasn't supposed to fall in love with her, but he has. She just wasn't supposed to be aware of him.
Now every night Devon visits Cael, their connection grows, but even the most innocent of spells can have repercussions. All around town, people are acting strangely. Tempers are short, and chaos is starting to reign. Nobody is dreaming. Nobody except Devon.
When her dream man shows up in her daytime world, she has to decide if he's really the man of her heart… or the demon of her nightmares…
$3.99 Read & Review Book
The Duke Wins a Bride
by Nina Jarrett
Genre: Romance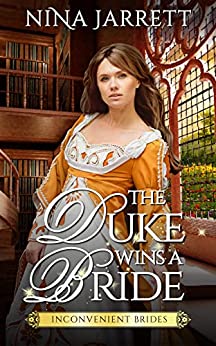 In this steamy historical romance a sheltered baron's daughter and a celebrated duke agree on a marriage of convenience but he has a secret that may ruin it all.
She is desperate to escape…
When Miss Annabel Ridley learns her betrothed has been unfaithful she knows she must cancel the wedding. The problem is no one else seems to agree with her, least of all her father. With her wedding day approaching, she must find a way to escape her doomed marriage. She seeks out the Duke of Halmesbury to request he intercede with her rakish betrothed to break it off before the wedding day.
He is ready to try again…
Widower Philip Markham has decided it is time to search for a new wife. He hopes to find a bold bride to avoid the mistakes of his past. Fate seems to be favoring him when he finds a delicious young woman in his study begging for his help to disengage from a despised figure from his past. He astonishes her with a proposal of his own—a marriage of convenience to suit them both. If she accepts, he resolves to never reveal the truth of his past lest it ruin their chances of possibly finding love.
The Duke Wins a Bride can be read as a standalone book or as part of the Inconvenient Brides series of Regency romance books…
$4.99 Read & Review Book
Royally Scandalized
by Corrine Pritchett
Genre: Romance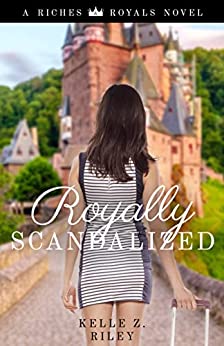 She never wanted to be a princess, but if the crown fits . . .
After her father's fatal car crash, Jill stopped believing in dreams. Until she became unwittingly embroiled in the politics of the contemporary Kingdom of Melesia and fell in love with a prince. But her commitments to her family and his duty to his country stand in the way of a happily-ever-after. After all, fairy tales don't come true in this day and age. Or do they?..
$3.99 Read & Review Book
She Refused to be The Other Woman
by Crystal Mary Lindsey
Genre: Romance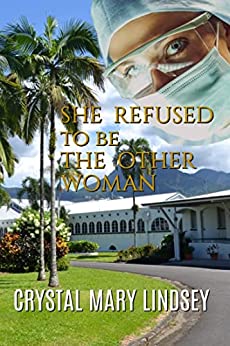 Every wise woman should read this book, and every mother give it to her daughter.
Nurse Erin Thibaut was dedicated to her profession and not considering a relationship when she met then fell in love with her pursuer Dr. James Brennan.
This story will open your eyes to the deception and lies some people exert to manipulate another. Erin is innocently led into a web of falsehood with seduction that almost destroys her sanity. She discovers the doctor who enticed her with a romantic delusion is already married, and she is unwillingly now, his other woman.
What can she do?
Who can she confide in for answers?
Where can she turn for help?
Should the law be involved?
She must escape and hide, but where?..
$2.99 Read & Review Book
Peaceful Slumber
by Nikki Lynn Barrett
Genre: Romance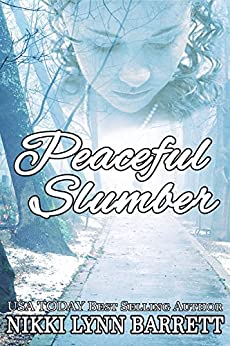 Scott
I was somewhat normal once.
Until I died.
It was only for a few minutes, but ever since then, I can see ghosts.
The first time I see her is in the cemetery, wearing a blood stained wedding dress.
No one else knows she exists.
I have no idea how to help her or why I chose to, but she's here now.
The one person who makes me feel alive for the first time in ages
is a spirit trapped in her own version of hell with no recollection of her life or death.
Zelda
It sounds like the start of a horror novel or something.
I'm the amnesiac ghost bride who wakes up with no memory of my life or death.
Only one person can see me.
With no clues as to who I am or how I wound up in this predicament, Scott is my only chance of helping to unlock my memories.
It's not easy. He's sarcastic and jaded.
But he's the only link I have to the living world…
$4.99 Read & Review Book
The Mystery Healer of Smoky Mountain
by Crystal Mary Lindsey
Genre: Romance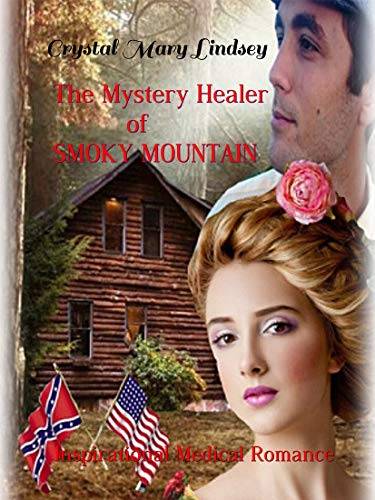 Who is the MYSTERY Healer concealed in the Great Smokey Mountains of East Tennessee? Why does he need to keep his identity a secret?
Marni Granger is a young woman who lives at the base of the mountain. As a child, falling against a hot cooking pot, she burns the side of her face.
Being teased at school and later stared at as an adult, Marni remains isolated away from society with her grandfather. Her one friend is a half wolf dog, rescued by her as a pup. Marni would like a life similar to other young women, yet she can never see this happening.
Heading off to the base of the mountains to pick berries, she wanders up and becomes lost in the dark. Her pet disappears after she falls asleep. Marni is terrified and cries out to the Lord for help.
A mysterious woman in white calls her name then leads her to a large cabin on the plateau. Here she will meet a handsome man and the hidden surgeon who performs reconstruction operations, disallowed in 1885…
$2.99 Read & Review Book