Read these books for FREE while everyone else has to pay for them!
The Notebooks of Honora Gorman: Fairytales, Whimsy, and Wonder
by Linda Mahkovec
Genre: Literary Fiction
Not a love story—and yet a story of love. Love for a city, the artist's way, and dreams.
When the indomitable, though introverted, Honora Gorman moves to New York City to pursue the writer's path, she is both awed and overwhelmed by the city's beauty and energy. Yet she's convinced that this is the place where her true self will finally emerge. Her beloved notebooks will chronicle her at-long-last journey.
Over the course of several decades, her path often veers and detours as she stumbles over the obstacles of jobs, love, places to live, growing older, and the sense that time is running out. Yet pushing her ever forward is the exuberant persistence of storytelling—her "conversation with life"—and her do-or-die determination to stay true to her dreams. Will she triumph in the end? Are such dreams attainable?
The result is the fanciful story of Honora's writing life woven together with fairytales, whimsy, and wonder…
$4.99 Read & Review Book
And So We Dream
by Linda Mahkovec
Genre: Literary Fiction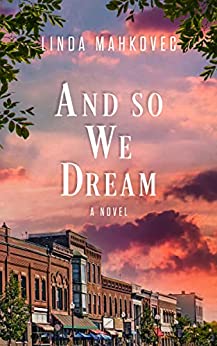 Twelve-year-old Joey Roland is sent away to family friends while his parents try to work things out. He's eager to leave sadness and secrets behind in Chicago and head downstate to the small town of Greenberry, where the Vitale family awaits him. He thinks of their town as boyland—a world of bike riding, fishing, and going barefoot. Though initially shy of the beautiful teenage daughters—Anne, Vita, and Beth—they welcome him into their lives of adventure, beauty, and dreams.
Joey especially bonds with the middle sister, Vita, and her all-or-nothing pursuit of an acting career. Joey's "there must be more" merges with Vita's "I must make it happen" resulting in a magical summer where the town of Greenberrry becomes the crucible for two desperate dreamers…
$4.99 Read & Review Book
Zebra – Friends by Fate. Enemies by Destiny.
by Jill Wallace
Genre: Literary Fiction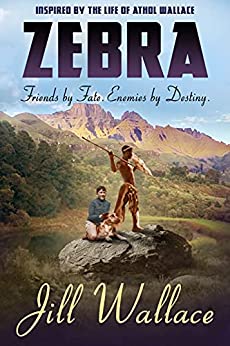 A heartfelt story of an an usual friendship for anyone who has had a true friend.
A young white boy and a Zulu teen grow up together, building an extraordinary friendship as they explore the rugged Drakensberg mountains around a remote South African hotel during the apartheid era.
Jock and Papin forge an indelible bond while learning to love and appreciate each other's cultures. Despite whispers from intolerant guests, the boys are oblivious to the consequences of their friendship. "There goes the zebra," guests remark, claiming they can't tell where the white boy ends and the black boy begins.
But the boys' friendship is strong enough to conquer all—until society's impossible expectations wrench them apart, leaving bitter disappointment and soul-deep wounds that will not heal.
A decade later, these long-lost friends converge on opposite sides of a harrowing battlefield, one a reluctant soldier, the other a passionate freedom fighter. Their intimate knowledge of the other's way of life could be the very tools that save them…or destroy them. And an unimaginable choice will put Jock and Papin's once unbreakable bond to the ultimate test.
Jill Wallace, author of the multi-award-winning World War II novel War Serenade, brings together a fascinating coming-of-age story with a compelling tale of human connection in Zebra…
$8.99 Read & Review Book
Shadow of the Taj
by Lara Bernhardt
Genre: Literary Fiction
Leslie Matthews travels to India with her husband on a business trip, never expecting it will turn her life upside-down. During a trip to the zoo, she meets Raveena, an orphan desperate for someone to save her from a harrowing fate. Leslie tries to rescue Raveena from a sordid, exploitative underworld, but powerful and brutal men hold the girl and don't intend to let anyone take her. Leslie tumbles into a terrifying underworld of systemic abuse she knows nothing about. But she won't stop until Raveena is safe, regardless of the cost.
In a battle against impossible odds, Leslie wagers everything she has—including her life—to free Raveena.
Shadow of the Taj is a deeply moving, inspirational novel that will stay with you long after you finish reading it. A must read!..
$2.99 Read & Review Book
Pirates, Scoundrels, and Saints: PARAISO
by Tim Acker
Genre: Literary Fiction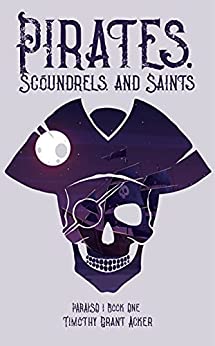 Pirates are still out there, flintlock pistols and schooners traded for assault rifles and black-painted Zodiacs. Based on his experience as an international lawyer and pilot, Timothy Grant Acker tells a riveting tale of modern-day pirates in the unpredictable waters of the Caribbean. The statute of limitations has run, so the story can be told…
$4.99 Read & Review Book