Read these books for FREE while everyone else has to pay for them!
This Christmas
by Tracey Mayhew
Genre: Contemporary Fiction
Three ghosts… Two choices… One chance to get it right.
Morgan Scott hates everything about Christmas, from the garish Christmas jumpers to the over-the-top Christmas songs. Is it any wonder she wants to bury herself in work, until the dreaded holiday is well and truly over?
But her plans fly out the window when, on Christmas Eve, she receives an unexpected visitor and there begins the rollercoaster ride through her past, present and future… straight to the only man she has ever given her heart to.
This Christmas, will Morgan finally see the error of her ways and reclaim the love she had rejected or will she continue on the same path, no matter where it leads?
This Christmas is a fun and festive reimagining of Charles Dickens' A Christmas Carol, perfect for anyone who loves second chance winter romances and Christmas!
$1.99 Read & Review Book
The Other Shoes of Larry Martin: Revelation of Lies: Book One
by Pavane Ravel
Genre: Contemporary Fiction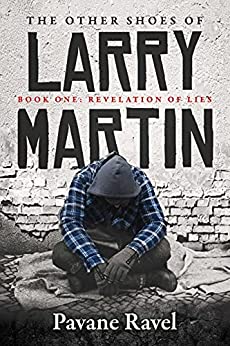 "The Other Shoes of Larry Martin" is a story of transformation; a story of emotional, physical, and metaphysical growth achieved by a remarkable young journalist, Larry Martin. Larry Martin is a young man – the only child of an abusive father – who was unwittingly indoctrinated into the belief system of the Alt-Right.
Larry begins his journalism career writing for a right-wing website. After disaster strikes and he becomes homeless and unemployed, he finds the way forward to a prosperous, ethical, and enlightened future by profoundly changing all that he was.
During Larry's turbulent fight for survival, he arrives at the conclusion that he must undergo a drastic transformation in order to find peace and personal success. He resolves to make significant changes and become a completely different person.
Larry's story consists of hard times, revelation, growth, and transformation. There is sadness and joy. Discipline and discovery. Trauma and recovery.
Emerging author Pavane Ravel tells a gripping and unforgettable story that reminds us of the gravity of each decision we make in life. This is a story of self-examination and growth, and it's relevant for readers of all beliefs and political backgrounds…
$2.99 Read & Review Book
Born For The Game
by Michael DeLucia
Genre: Contemporary Fiction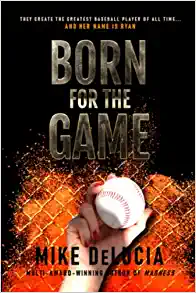 Born For The Game, a novel about Ryan Stone, the badass, trailblazing, 1st female in MLB, but forget the sports genre category. It's mostly about a modern family, the pursuit of dreams, love, betrayal, how choices drive life's journey… and baseball working in the background. A few review snippets: "The first sentence of chapter one is absolutely wild, whereas most beginnings tend to be overworked, so from the get-go this book had my attention! While I am as knowledgeable about sports as a rock, this did not affect my enjoyment of this book." Another… "I am not knowledgeable in sports whatsoever but this book had me from page 1."..
$3.99 Read & Review Book
Black Truffle & Spice
by Mathis Bailey
Genre: Contemporary Fiction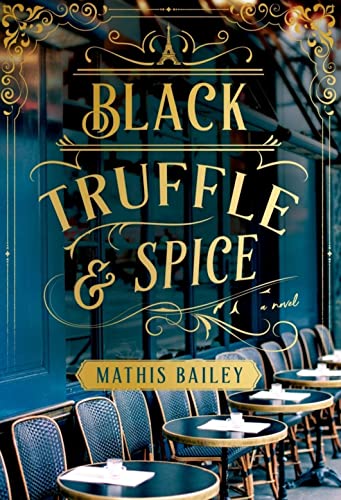 Zola Washington and her gay roommate, Pierre Jackson, are cooking up to open a café
in Toronto after recovering from unsavory relationships. Tension flares when a French fusion bistro catches smells of the upcoming restaurant.
Darshan Singh is a food critic for Gourmet magazine. His job jet-sets him to all corners of
the world, tasting extravagant dishes at Michelin-starred restaurants. Then he meets Zola.
Will his review send her knives packing or set their relationship simmering?
Black Truffle & Spice is a witty commentary on a multi-cultural society and exploration of
food, family, culture and love…
$19.99 Read & Review Book
Beyond the Horizon
by Elena Goudelias
Genre: Contemporary Fiction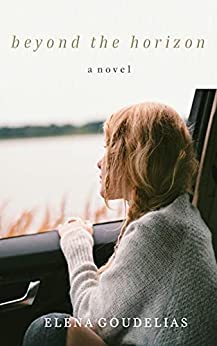 Fifteen years ago, Nora Evans traded the New York skyline for the sprawling pastures of Iowa. Life on her husband's dairy farm is a far cry from the fashion career she spent years pursuing. But when an old friend gives Nora the chance to live out her abandoned dream, Nora must confront her past choices to make the biggest decision of her life…
$2.99 Read & Review Book