Children's & Middle Grade
Read these books for FREE while everyone else has to pay for them!
Hero Learns about Kindness
by Anita Polly
Genre: Children's and Middle Grade
Hero Learns about Kindness is a children's book about empathy, respect, and friendship. It is inspiring, entertaining, and educational. The rhyming story, illustrations, and meaningful message come together in a way that children will enjoy while having a powerful learning experience. The examples of kindness are very relatable for children of any age and will inspire children to be more kind and aware of their behavior. The fun, find the bee activity on every page engages children, and the kindness assessment page encourages discussion and feedback. Experts agree that kindness and empathy are essential tools for children to develop. Teaching kindness develops empathy. "The goal of this book is to encourage children to be kind and mindful of their behavior. It is a challenging world that children are growing up in today. I hope this book will help children navigate these waters more kindly, confidently, and ultimately happier."..
$13.99 Read & Review Book
Annie the Avalanche: A Rumbling and Rolling Adventure
by Rana Boulos
Genre: Children's and Middle Grade
What is an avalanche?
How is it triggered?
What are the factors involved?
This is a rumbling and rolling adventure on a snowy mountainside that is the perfect recipe for disaster. Take a giant snowball, some squabbling snowflakes, several layers in the snowpack, and the trigger to make it happen!..
$4.99 Read & Review Book
Lily Makes A Way
by Susan Count
Genre: Children's and Middle Grade
When Lily's adored pony is injured, it could be the end of their life together.
A young girl's ability to keep her pony is threatened by financial stress on her family.
The strain intensifies when the pony is injured requiring expensive treatment. Even if Lily could afford it, China might never walk again.
Is mild-mannered Lily strong enough to make the difficult choices? What if that means letting go of her adored pony?..
$3.99 Read & Review Book
A Leap into Darkness
by Ray Petrolino
Genre: Children's and Middle Grade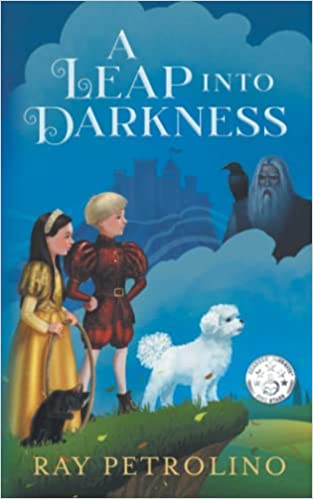 (suggested reading age 1o+; Fantasy, family, anthropomorphic animals)
Magic stirs and a little dog speaks: the kingdom will fall. But will humans listen?
Jake is a fluffy little dog who just happens to be one of the Sculptor's "wise ones" . . . but nobody's told him. He's certain he's ordinary, and he knows he doesn't deserve living in a rags to riches fairy tale where he's been rescued from his hardscrabble life by the King of Gorseland and pampered and loved by his two royal children, Janice and James.
But the good life is threatened with the arrival of the sorcerer, Beezeldorn, and his raven. Beezeldorn is a seeming charlatan: a crowd-pleaser with his sleight-of-hand and cheap spectacle. But his power from dark magic runs deep, on display in town when he heals a leper.
The queen senses the danger and pays for her instincts with her life.
Jake knows something is wrong, but what can he do? Beezeldorn is always one step ahead, moving into the castle, earning the king's confidence, and befriending James. Even Janice is drawn to him.
Now it's up to Jake to protect his family . . . before it's too late . . . for the king . . . and his kingdom.
Perfect for fans of C.S. Lewis's The Chronicles of Narnia…
$9.99 Read & Review Book
Frankie's Wish: A Wander in the Wonder
by Once Upon a Dance
Genre: Children's and Middle Grade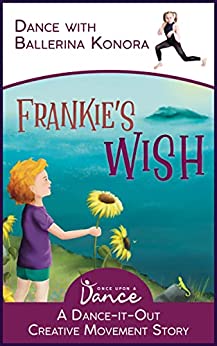 A heartwarming story of gratitude.
A reminder to enjoy the journey.
Travel to a mysterious island alongside Frankie to make a wish on a magic feather. The path to the hidden feather will only be revealed through patience, wits, and joy. But time is running out, and wishes are only granted on one special day.
Dance along with the creatures of the forest and a professional ballerina in this interactive story exploring movement and dance fundamentals with a powerful message about what's important in life…
$2.99 Read & Review Book
The Adventures of Jimmy Crikey: The Emerald Lake
by Wallace Briggs
Genre: Children's and Middle Grade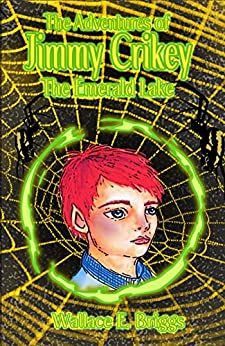 This is a stand-alone, fourth in series, of the adventures of Jimmy Crikey, the alien orphan who, despite cruel bullying, decided to make his home on Earth. He numbers among his friends the four witch guardians of Earth's realms and the ancient Lord Oron, aka The Weatherman.
The underground Emerald Lake, the home of the Aquamites, is invaded by a flesh-eating, fire-breathing serpent, which is impervious to the magic of the four guardian witches. Matilda, the chief witch, asks for Jimmy's assistance.
Jimmy accompanies Elwinn, witch guardian of everything associated with water, to visit the Emerald Lake. They arrive at a plausible plan to capture the serpents in a spider's web net.
Their strategy is complicated because Jimmy cannot breathe underwater unless included in Elwinn's bubble. Several of the strongest young Aquamites agree to act as live bait to entice the serpents into a lake in an extinct volcano's caldera.
Once the serpents are lured into the volcano's lake Jimmy, with the help of his starship SR3 and XRU, the intelligent computer/navigator, will trap the reptiles in a spiders web net, ready to drag the creatures into the cold depths of deep space.
Jimmy's heart is captured at first sight of Annison, a young, golden-headed Aquamite who is also the daughter of Milton, the leader of the tribe.
During the operation to rid the Aquamite's world of serpents, Annison is seriously injured when one serpent takes a bite out of her lower tail. She is dying from the loss of blood. The witches do not have the power to help. There is no time to get her to Jimmy's home plane of Attalia for advanced surgery.
All appears lost until Lord Oron reveals his real identity. Lord Oron is one of the Lords who serve the all-powerful Master. The Master could save Annison, but he refuses to bring a subject back to life from the dead. Can Lord Oron persuade the Master to intervene and save the life of Jimmy's first love, Annison?..
$3.99 Read & Review Book
Dance Stance: Beginning Ballet for Young Dancers with Ballerina Konora
by Once Upon a Dance
Genre: Children's and Middle Grade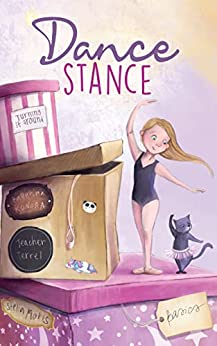 Once Upon a Dance turns to an older audience (8+) with their debut of a third series for young dancers. In the award-winning Dance Stance, aspiring dancers explore their ballet posture alongside Ballerina Konora and her kitty-cat sidekick, Ballerina Kittina. After practicing standing posture, readers move on to balancing on tiptoes and on one leg in parallel and rotated positions. A professional dancer offers encouragement intermixed with wisdom and personal anecdotes, all alongside "stunning visuals" (—Mary Lanni, Librarian Reviewer).
"A superb tool for ballet beginners focusing on the importance of posture and balance. Highly recommended! … a truly excellent book … superbly illustrated …" (—The Wishing Shelf)..
$4.99 Read & Review Book
Happy Jack Sad Jack—A Bullying Story
by Mark Bello
Genre: Children's and Middle Grade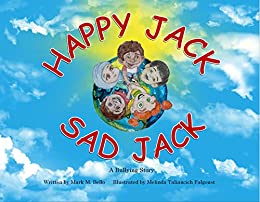 Jack has always been a very happy little boy.
But when he starts kindergarten, he discovers he is different than the others. For the very first time, he is bullied—Happy Jack suddenly becomes Sad Jack.
What should Jack do? Should he tell an adult? His parents? Would his teacher or principal understand? What can they do to help?
As parents, we want certain things for our kids. Mainly, we want them to be happy. Can today's kids celebrate their differences, or are they doomed to fight over them like generations before?
Jack's school community learns an important lesson as attorney/author Mark M. Bello presents Jack's compelling story in rhyme, beautifully and dramatically illustrated by Melinda Falgoust:
"People are different in color, shape, size.
Ears, noses, mouths, and different shaped eyes.
Different races, and genders—more, too.
Christian or Buddhist, or Muslim or Jew.
But there's one thing in common we all have in this place.
We are all valued members of this human race."
Happy Jack Sad Jack: A Bullying Story is a must read for all children and one your child will never forget…
$4.99 Read & Review Book
The Egg Cookbook for Kids: Easy and fun recipes for kids to make
by Sally Mooney
Genre: Children's and Middle Grade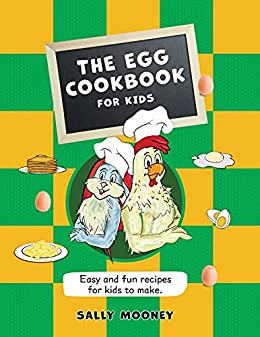 A delightful cookbook for kids aged 3-9 years with easy and fun recipes
If you are familiar with Chicken Chook and Rob the Rabbit, you will know that they like to cook and this is their very own Egg Cookbook. Every recipe includes an egg or two. Whoever knew what you could do with an egg or two, did you?
Cooking with kids has so many benefits, but most importantly it is a fun and memorable experience for kids to enjoy. This cookbook is designed specifically with kids in mind, it features:
Brightly coloured pages and cute photos of each kid-friendly recipe
Simple, easy to follow, step-by-step instructions
Helpful tips from Rob the Rabbit and Chicken Chook
Food jokes that the kids will love
10 Top tips before you begin
15 Egg-citing facts about eggs
Key benefits of cooking with kids
Recipes divided up into 4 sections (Breakfast and Brunch, Lunch and Snacks, Dinner and Sweet Treats
We do hope you enjoy the recipes in this book. Happy cooking from Rob and Chook!..
$2.99 Read & Review Book
The Adventures of Jimmy Crikey in Parallel Worlds
by Wallace Briggs
Genre: Children's and Middle Grade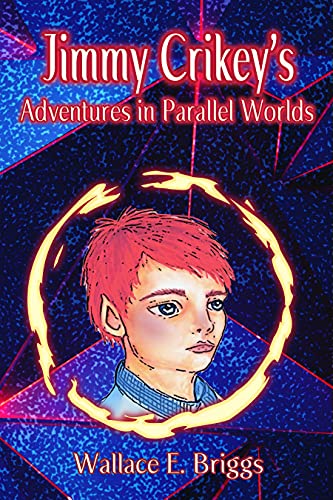 Jimmy Crikey is the alien orphan who decided to make his home on Earth. Among his friends are four witch guardians of Earth and Lord Oron, The Weatherman. Alien omnivorous wormz invade Earth. The organisms are immune to the magic of the witches. Jimmy seeks the help of his technically advanced friends on Attalia, his home planet. Jade, the apprentice witch, stows away on the starship, but they are attacked in another dimension by more wormz. Recovered to the safety of Attalia, President Alpha calls upon his scientists to devise a solution. They arrive at a plan, and it is Jimmy's task to deliver salvation. The Wormz hinder their efforts because they can bore into parallel worlds and their chasers. Jade becomes infected and needs the assistance of the Attalian scientists to save her life. Will Jade recover in time to apply her unique skills to help Jimmy rid the world of Wormz?..
$2.99 Read & Review Book
Sadoni Squirrel: Superhero
by Once Upon a Dance
Genre: Children's and Middle Grade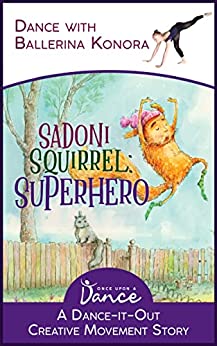 A whimsical tale of an unlikely hero in search of a sidekick—except Sadoni's friend doesn't even believe she has superpowers. Will they ever team up?
"It delivers the messages of trusting one's self, trusting others, asking for help when in need, and always offering help even to those who had once doubted us." —Reedsy
Each Dance-It-Out! Creative Movement story is a kids' dance performance for the imagination stage. Ballerina Konora joins the fun on each page with movement suggestions…
$3.99 Read & Review Book
Shadows by the Lighthouse
by Melissa Puritis
Genre: Children's and Middle Grade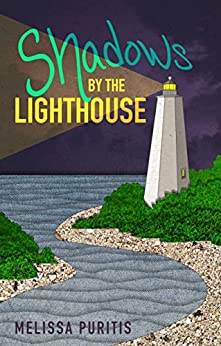 Welcome to Summerset Island, where the sand is golden and murder looms on the horizon.
Summerset Island's lighthouse is a beacon for beach lovers; the sand is golden, the sea glistening, the locals welcoming, or at least welcoming to the visitors who are wealthy enough to stay. Avery Fowler isn't going to Summerset Island for a chance to work on his tan, though. His father is now Summerset's Chief of Police, so thirteen-year-old Avery must leave his old life behind and start over in this North Carolina town. The only reason he is giving this a chance is the promise his father made; this job would be slower and safer. But when a police officer is murdered, that promise dies too. Avery, wanting justice for the first person on the island who welcomed him, searches for the truth with the help of his new friends. Those friends come with their own struggle, though, as Avery wonders if he can trust them and where his place will be on the first day of school. Being thirteen is pretty complicated. He's told to just be a kid, just go play, but Avery wants to show that kids can do more than play; sometimes they can be the ones who save the day…
$2.99 Read & Review Book
The Tocks on the Clock
by Jozef K. Richards
Genre: Children's and Middle Grade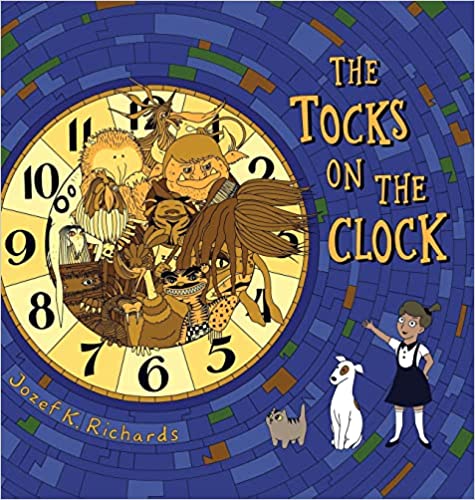 "The arms on my clock point to different spots. Someone lives at each. I call them the Tocks."
Desi journeys through a fantasy land with her dog, Lola, and her cat, Jack, to visit twelve legendary monsters known as the Tocks. Imaginative, colorful characters and imagery capture attention as the reader is familiarized with numbers and time through rhyming verses and visual reinforcement that avoids the tone and presentation of a lesson…
$1.99 Read & Review Book
Finish the Story! Harriet Tubman's Secret Raid
by Jeffrey Bensam
Genre: Children's and Middle Grade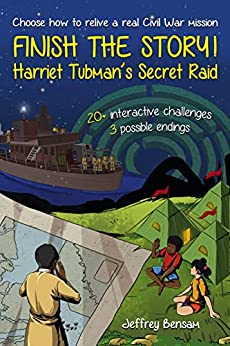 Finish the Story! Harriet Tubman's Secret Raid takes middle-grade readers and the story's two young characters on an interactive mission with Harriet Tubman! This fast-moving, colorfully-illustrated adventure bursts out of a true backstory about this American heroine's little-known Civil War victory. The book's 20+ interactive challenges, puzzles, and even a budget reveal the types of questions and decisions that Harriet really faced as she quietly made US military history. Finally, readers help Harriet and her young allies choose one of three paths to finish the story!..
$6.99 Read & Review Book
Freya, Fynn, and the Fantastic Flute: A Dance-It-Out Creative Movement Story
by Once Upon a Dance
Genre: Children's and Middle Grade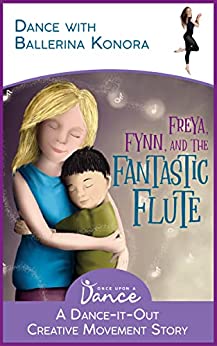 Boisterous bats, zany zombies, and giddy ghosts await readers in this tale of sibling friendship, silly creatures, and magical music.
In the Dance-It-Out series, created by an award-winning dance teacher, children act and move alongside the characters, and Ballerina Konora joins each page with movement suggestions. In this story, Fynn, Freya, cats, bats, ghosts, and zombies assemble for a captivating story of music, magic, and mayhem…
$3.99 Read & Review Book
Illustrated Step-by-Step Baking Cookbook for Kids Vol. 1
by Skye Wade
Genre: Children's and Middle Grade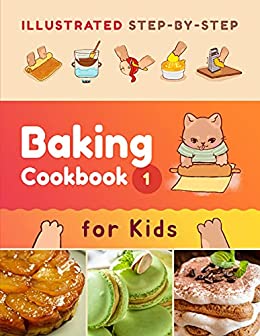 We created this book for children, but we recommend it for adults as well. It's for those who don't like to read boring bricks of text but prefer to get right down to business, learning skills as they go. You won't find a book easier to use than this one.
Not only does it have illustrated recipes for delicious dishes with concise, detailed descriptions, but it also has important information about the basics of baking that we've simplified and illustrated…
$3.99 Read & Review Book