Read these books for FREE while everyone else has to pay for them!
iPerimenopause: The Latest Upgrade to the Operating System of my Life
by Cristina Gherghel
Genre: Non-Fiction
Let's dive into the wild world of menopause, or as I like to call it, the perimenopausal circus. If you're in your 30s and suddenly find yourself sneezing uncontrollably or sweating like a polar bear in the Sahara Desert, congratulations! You're premenopausal, my friend.
I was more clueless than a goldfish in a bowl about why my brain decided to throw an impromptu electrical party inside my noggin, causing so much pain! The migraines lingered like those unwanted guests who never know when to leave. Add in some speech impediment and wonky vision, and voila! I was convinced I had become a VIP member of the early-onset dementia club. Red carpet and memory loss included.
The panic attacks turned me into a human pretzel, seeking solace in the corners of rooms like a scared hermit crab. The despair was so real, it could have won an Oscar for Best Dramatic Performance.
This book is a hybrid of hilarious memoirs, obscure diary entries, practical advice, and more fun than you can shake a hot flash at.
If you find yourself doing things completely out of character, grab a copy right now. Even if you don't learn a single thing (which is practically impossible because this book is packed with knowledge bombs), you'll be thoroughly entertained.
$5.99 Read & Review Book
About the Author
FREE TODAY! Grab it here! 🤓
Hole in My Heart
by Lorraine Dusky
Genre: Non-Fiction
In the days before Roe v. Wade, an ambitious young journalist, abandoned by her beau, leaves Michigan for a dream job on the city desk of a Rochester, New York newspaper. Burned once, she's eager for love, but as the only Girl in the newsroom, she's more concerned with finding allies and making friends.
When a new leading man appears, she recognizes a kindred spirit. Soon her bylined stories claim front-page space. However, when she becomes pregnant, she must switch her attention from deadlines to decisions.
With adoption on the horizon, she pushes her man to make a commitment. Sadly, he wants her, but not their daughter. Will Dusky ever find the little girl she longed to raise, and if she does, what will be the fallout from their years apart?
In Hole in My Heart, the author uses her skills as a journalist to report on the social history and long-term consequences of family separation. If you like true stories with strong women narrators, you'll love Lorraine Dusky's timely and heart-rending memoir about motherhood, identity and love.
Written by a leader in the movement to reform adoption practices and the first to come out of the era's closet of shame. With footnotes, bibliography and index.
$9.99 Read & Review Book
About the Author
FREE TODAY! Grab it here! 🤓
Lifeline to a Soul
by John McLaughlin
Genre: Non-Fiction
Having built a successful company from scratch, author John McLaughlin decided that he wanted to teach others how to do the same. In his fifties and with no teaching experience, his only job offer was at a minimum-security prison camp.
Having no experience with prisons or the incarcerated, McLaughlin told his first class on his first day, "I am going to learn a lot more from you than you could possibly learn from me."
John takes the reader along on his journey to discover a system that, by design, dehumanizes its denizens and heavily discriminates against race and income level. Through trial and error, John slowly builds an effective program despite mounting friction from the establishment. Ultimately, a scandal at the prison blindsides John's progress and threatens to bring his teaching career to an unceremonious end.
Lifeline to a Soul takes the reader inside the fence and chronicles the victories and challenges McLaughlin faced as a first-time teacher in this strange world. His experience will entertain, enlighten, and educate anyone who is curious about what life is like inside a rural minimum-security prison camp.
$3.99 Read & Review Book
About the Author
FREE TODAY! Grab it here! 🤓
Real Estate–What's Your Best Fit? 5 Proven Careers To Create Massive Wealth And How You Can Achieve Your Financial Freedom
by Gail Villanueva
Genre: Non-Fiction
Do you want to take control of your future and set up a comfortable retirement plan?
Everyone wants to secure their future and their financial freedom. When the path you are on isn't helping in creating that future for you, you need to make that pivot!
In this book, author Gail Villanueva will show you a unique and progressive concept: changing your career path!. Learn how you can make money from home, be an entrepreneur, and why you should consider a career in real estate. And in these uncertain times, it's more important than ever to take action. Changing career paths can be daunting. Gail goes through the 5 proven career paths that can help you gain that level of independence and financial stability you are looking for.
Inside, you'll discover how you can:
Become your own boss
That's a definite work-life balance that you create for yourself
Determine your own hours AND income
Work when you want to and also enjoy life outside work when you want to
And more…
Your way to financial freedom and greater career goals is laid out to you in Get Real Estate-What's Your Best Fit?. Learn about 5 proven careers to create massive wealth and how you can achieve your financial freedom! If you are looking into a career in real estate, this is the book for you!
$4.99 Read & Review Book
About the Author
FREE TODAY! Grab it here! 🤓
The Alpha Female Files: Book One
by Jessica Burner Lee
Genre: Non-Fiction
It looked like an ordinary email.
But when she opened it, a Hong Kong housewife unwittingly uncovered a decade's old plot to blackmail her and her husband. Determined to find out who was responsible, she soon finds herself thrust into a shadowy underworld of sex, lies, and dirty money.
The men who had orchestrated the plot thought that because she was a woman, she was weak. But when she began uncovering their web of deception, they realized the old adage really is true – hell hath no fury like a woman scorned.
They gave her a nickname… the Alpha Female.
This is her incredible true story.
$2.99 Read & Review Book
About the Author
FREE TODAY! Grab it here! 🤓
Upon Further Review: The Search for Truth and Reality in the Abrahamic Faiths (2nd Edition)
by Emory Lynn
Genre: Non-Fiction
Upon Further Review is a journey of discovery based on 21 years of rigorous, comprehensive research into the truths proclaimed by the Abrahamic religions of Christianity, Judaism and Islam, with an emphasis on the world's most popular religion—Christianity. It provides, in a single source, the very best evidence available in the 21st century for answering many of the most profound questions humans have ever pondered: Is there a supernatural "higher power," and if so, does it warrant our devotion? Is this the God of Abraham as described by Judaism or Christianity or Islam? What are the historical truths about Abraham, Moses, Jesus and Muhammad? Will Jesus be coming back? How did our universe and planet come to exist? How did human beings and other biological species come to exist? What is the source of purpose and meaning in our lives? Where does our sense of morality come from? What will be the ultimate fate of each of us?
The author, now retired, was a launch vehicle designer for NASA during his aerospace career. For most of his adult life he had a goal of eventually determining, once and for all, if what he was raised to believe (Christianity), and what he long professed to believe, is actually true.
Fortunately, we live in an age when honest-to-goodness factual answers to these questions are available through many branches of science, modern biblical scholarship, philosophy, logic, history and more. Unfortunately, we also live in an age that has come to be called the "age of misinformation" and the "post-truth age." You'll learn how to navigate through the information and misinformation to arrive at an understanding you can confidently live by.
$17.50 Read & Review Book
About the Author
FREE TODAY! Grab it here! 🤓
Social Skills for Kids 3 to 10
by Kate Herm
Genre: Non-Fiction
The things your kid learns in childhood can determine the type of adult they will become.
Take this opportunity to teach them the necessary skills to thrive as adults.
Children between the ages of 3 and 10 are at a point in their lives when they have already started socializing with people.
Whether it's making friends, starting conversations, or sharing toys, your child needs to learn how to get along well with others.
Having these skills will not just help your child do well in school, but it will also give your child a great foundation for life.
With the right guidance, your child can learn how to properly conduct themselves in various settings.
Take this chance to turn them into fully-functioning adults with their own independent outlook on life.
In this practical guide, you will discover:
* 90+ effective, fun, and engaging activities that will build essential life skills and promote important values
* The world of social skills – how to help your child develop this crucial set of skills that is critical to success
in all aspects of life
* The power of communication and listening – gain the knowledge on how to properly teach your little one
the right way to converse with others
* The importance of body language so they can learn the major differences between good and bad gestures
* The art of sharing and self-control – uncover the secrets of staying calm and getting closer to kindness
and friendliness
* How to teach your kids empathy so they can understand the true meaning of emotional intelligence
* The tools children need to make friends and practice good manners with incredible tips, tricks, and
activities
* Problem-solving skills that your kids can learn.
* The tools children need to make friends and practice good manners with incredible tips, tricks, and
activities
And much more.
$13.99 Read & Review Book
About the Author
FREE TODAY! Grab it here! 🤓
Science of God
by Arieh Ben Naim
Genre: Non-Fiction
This book is about refuting all kinds of "proofs" of God.
it shows that there is absolutely no way to either prove or disprove the existence of God
$9.99 Read & Review Book
About the Author
FREE TODAY! Grab it here! 🤓
Forgiving You: Moving Towards Your Healing By Processing Your Emotions & Overcoming Offenses
by Jacqueline T Hill
Genre: Non-Fiction
Feeling trapped by negative emotions? Learn how to release harmful hurts and grudges to reclaim joy.
Overwhelmed by emotional disruptions? Ready to face down pain? Yearning to piece a fractured soul back together? Jacqueline T. Hill holds advanced degrees in education and divinity and has years of experience helping people work past the mental, physical, and spiritual harm that lingering bitterness can cause. And in this passionate and intimate guidebook, she'll gently prod you to confront the roots of your trauma and forgive not only others but also your inner self.
Forgiving You: Moving Towards Your Healing By Processing Your Emotions & Overcoming Offenses is a detailed exploration of how the act of forgiveness is not a moment in time, but a gradual process. Through a combination of real-life anecdotes, scholarly investigation, and expert advice, Hill breaks the seemingly impossible challenge of offering personal pardons down into manageable actions. And backed by her informative, heartfelt teaching, you'll finally be able to salve throbbing wounds and restore your happiness.
In Forgiving You, you'll discover:
How to recognize the benefits of reconciliation and use them to strengthen your heart
Ways to escape the cycle of suffering and embrace optimism instead
Different approaches for moving on, so you can pick the road that's right for your soul
The dangerous consequences of unforgiveness and why letting go of anger brings peace
Techniques for motivating yourself through the steps, and much, much more!
Forgiving You is the healing first book in the Transforming You self-improvement series. If you like insightful prescriptions, whole-life perspectives, and gentle guidance, then you'll love Jacqueline T. Hill's eye-opening methods.
Buy Forgiving You to lay down the burden of resentment today!
$3.99 Read & Review Book
About the Author
FREE TODAY! Grab it here! 🤓
Not Your Job: Discover the surprising way to save time, avoid burnout, and do what you love forever
by Pierce Brantley
Genre: Non-Fiction
#1 best-selling author Pierce Brantley is back with a new way for entrepreneurs to save time, avoid burnout, and discover a proven path to stress-free people management.
Do you know why most entrepreneurs never see their business grow to its fullest potential? It's not their talent or work ethic that stops them. It's not even the quality of the product or service. Even the best small businesses will fail if the owner never discovers how to how to leverage the time and talent of other people.
In Not Your Job, you will learn a new approach to people management that is fast, easy, and will not dilute your influence in the business. You will also learn a new method to delegation, how to avoid micromanagement when things get hectic, and the secret to achieving the mindset of a winning, competition-ready business owner. You will even learn how to foster innovation organically—with little to no effort from you.

Inside you will discover:
* Why most business owners fail to grow their business to its full potential
* A new approach to delegation for today's fast-paced business climate
* How to get busy work off your plate for good
* The exact steps to structure work and reporting
* New strategies for creating a workplace that works for you
* What a new hire needs to be successful (even without you watching)
$9.99 Read & Review Book
About the Author
FREE TODAY! Grab it here! 🤓
The Journey Home
by Josef Hortnagl
Genre: Non-Fiction
A collection of poetic wisdom intended to help you find your way back home to yourself.
Every single page holds inspiration for deeper healing and next-level growth, and you're sure to leave with a few dozen new mantras that you'll be able to apply in your daily life.
$2.99 Read & Review Book
About the Author
FREE TODAY! Grab it here! 🤓
MegaQuake 2023
by Richard Ruhling
Genre: Non-Fiction
Author Richard Ruhling predicted was with Iraq before 9-11, based on "the vision at the time of the end" in Daniel 8:17,20 where the horns on a militant Muslim ram were broken and they represented Media & Persia that are now Iraq & Iran. An appeal for 57 Muslim nations to siege Israel will fulfill Bible prophecy in 2023 when "nations will be gathered against Jerusalem…house rifled, women raped…half the city will go into captivity." Zechariah 14:1,2. They will celebrate their mosque that has an inscription, "Allah has no Son" when suddenly, "The Lord shall roar from Jerusalem…the heavens and earth shall shake" (Joel 3:16) and they will flee, Zech 14:5.
That earthquake will initiate the end-time period when Judgment will fall on the US like Egypt–they threw babies in the river–the US has thrown 63 million babies in the trash. 3 timelines & 7 events point to next spring
$2.99 Read & Review Book
The Sound Of The Broken Wand
by Tiki Black
Genre: Non-Fiction
Author and award-winning singer-songwriter Tiki Black blends her multicultural assets and bares her soul with her first book, The Sound Of The Broken Wand. The beautifully written collection of poems (and one essay) is a unique accompaniment to her sophomore album. The artist weaves the wealth of her experience into each line, encouraging and celebrating the magic of human emancipation, as it breaks the spell of survival and allows us to experience the infinite possibilities of life. The book explores the duality of its 6 underlying themes, implicit in worldwide tales: the blood (representing life and death), the cage (representing prison and refuge), the mirror (reflection and deflection), the crown (power and duty/debt), the shoe (journeys and unbeaten paths) and the wand (bewitchment and magic).
$6.71 Read & Review Book
Industrial Real Estate Strategies
by Michael Steven
Genre: Non-Fiction
People are earning millions in passive income — why aren't you one of them yet?
Whether you're new to real estate or a seasoned vet who is simply trying to expand your portfolio, industrial property investment is one of the best ways for anyone to generate massive returns on their investments.
With the right tools, an awareness of exactly what you need to do, and a plan of action to help you bring it all to life, you could be earning your paycheck from a beach bar cafe in no time at all.
In Industrial Real Estate Strategies, you'll discover:
● Why IRE is the best investment market to get into right now, and how you can get started regardless of your current situation
● The most common mistake every beginner makes in real estate investing and how you can avoid them
● 7 real estate investing lessons you won't have to learn the hard way
● A play-by-play guide to landing your first deal and how to use the profits for landing your second, and third, and so on
● Why building a real estate team around your vision is the best way to ensure yourself passive income, as well as how to get started today
● Insider tips on knowing who to hire and who to forget, so you don't have to waste any of your valuable time
● How to be the best boss in the world without having to do any kind of extra work, ensuring your employees are happy and loving their jobs
… and much more!
It's time to stop with all the dreaming, and begin actively building the life of your dreams.
There has never been a better time to get started, and you can do so today no matter what kind of experience you have or how much money you have saved.
Discover how to start earning some big money and begin living life on your own terms…
$6.39 Read & Review Book
Essential Grief: Getting Real About the Consequences of Buried Grief
by Kathleen Flynn
Genre: Non-Fiction
Guiding and facilitating grief groups, officiating end-of-life gatherings, being a presence at bedside, beckon me to speak about grief: what it is, its essential purpose, and our response to it.
I know this subject well. It is my own story. Becoming accomplished at something means there have been mistakes. I share those too.
Buried grief hangs around like an unpaid bill—always wanting your attention and, instead, is shuffled to the bottom of the stack. It lingers there, with edges sticking out from under the weight of its covering, denied the bright light of day. Buried grief needs to surface and be addressed.
Being with the dying and those challenged to overcome death is my depth in this field. This book is for all who have lost a loved one. My desire is to walk beside you, awaken you to new thoughts and ideas about recovery from the devastation of your loss and resulting grief…
$2.99 Read & Review Book
Abundant Paths: Beyond Either/Or Thinking to Fulfilling Same-Sex Relationships That Last
by Karl Beckstrand
Genre: Non-Fiction
"Engaging…thoughtful." – The BookLife Prize (Publisher's Weekly) Karl Beckstrand went from frustrating relationships to profound lasting ties. Regardless of marital status or sexual orientation, every person has legitimate needs for love and true union, including with those of one's own sex. There are more kinds of connection, deeper than we know. When real needs are met generous feelings can replace discouragement, isolation, infidelity, even addiction. Beckstrand shares keys for healing relationships and creating deep lasting same-sex bonds, whether you're gay, straight, married, or single. https://PremioBooks.com/paths and all major distributors; 40,000 words, 190 pages, hard/soft/ebook/audio..
$5.99 Read & Review Book
INSIDE-OUT DATING MAKEOVER: WHERE YOU CHOOSE, AND HE COMMITS!
by Kevin Boyle
Genre: Non-Fiction
The COLD Hard Truth on why you are still single.
You see your friends happily married in loving, committed, deeply satisfying relationships with partners who love, respect, and cherish them, and you wonder, why can't that happen for me?
The number one problem I see in women of all ages when it comes to men, dating, and relationships is that most people are so focused on finding the right person that they completely forget about what it takes to BE the right person.
The COLD hard truth is that the universe only gives you more of who you are being.
If you want something different, you have to accept that whatever you are doing right now is probably not working, or else you would already have it!
Whatever you want in life, you have to grow into it. You have to work for it, and you have to be willing to continually challenge your beliefs, your attitude, and your behaviors.
We are the ones that are getting in our own way of having and living the kind of life that we say we want, and it's because of our internal landscape.
So, I have one question for you.
Who do you want to be?
Because if you want to be happy in your life, you don't find it – you create it.
If you want to be successful in your job or career, you don't find it, you create it.
And if you want to be happy and fulfilled in your relationships, you don't find that perfect person – the perfect person does not exist – you create it every single day in the person who YOU are being.
Join author Kevin Boyle as he takes an honest, thought-provoking, and uncompromising look at how most women are getting in their own way of having the kind of life with the kind of man they say they have always wanted!..
$9.95 Read & Review Book
Zodiac Signs: Characteristics in Relationships, Love, and Career
by Smilena Kirilova
Genre: Non-Fiction
Do you know how to make a crystal grid? What does your zodiac sign reveal about you? Why is it essential for your health to maintain and keep your energy centers/chakras open?
Addictive. Amusing. Captivating. This page-turner features Western Astrology. "A treasure chest – loaded with so much fun stuff!" "…so spot on that I was getting goosebumps and found myself reading faster and faster." "a read that makes me feel good." "This was not what I was expecting. It is a lot more."
Birthstones. Chakras. Stages of Life. Self-discovery made easy.
Happy reading…
$2.99 Read & Review Book
Reflections for Self Growth
by Michael Cassar
Genre: Non-Fiction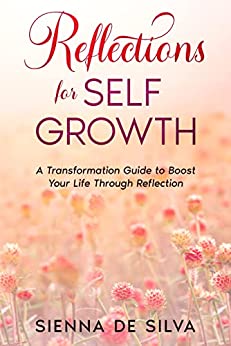 Your guide to a Healthier Mindset
Become the Person You've Always Wanted to Be – Overcome Your Fear of Looking Within Yourself and Unlock the Secrets to a Happier, Mentally Healthier You!
There's always an air of uncertainty when the word 'Self-reflection' is mentioned.
Many people are afraid to look within themselves because they're afraid to reopen past wounds or because they think that it's a waste of time and there's nothing to gain from it.
Looking within yourself can be enlightening and doesn't have to be scary if done properly.
Self-reflection is an amazing way to achieve inner peace. With some guidance and a little bit of perseverance and acceptance, you can finally conquer your weaknesses and turn them into strengths.
Take a few minutes each day and grow into the person you've always wanted to be.
With a little push in the right direction, who knows where you might find yourself?
The First Step Starts With You..
$3.99 Read & Review Book
Don't Let The Man In The Mirror Block Your pursuit Of Happiness
by Kurt Peeplez
Genre: Non-Fiction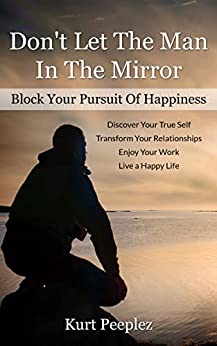 Embark on your journey to happiness and enrich your life with this practical roadmap to rediscovering the real you.
Are you struggling to feel happy and fulfilled? Do you struggle to be honest with yourself? Do you want to break free from bad habits, shatter old ways of thinking, and rebuild yourself as a happier individual? Then keep reading.
Don't Let The Man In The Mirror Block Your Pursuit Of Happiness is a practical and deeply authentic guide that aims to help readers break free from self-sabotaging beliefs and dare to achieve true joy. Intertwining spiritual insights, powerful quotes, personal anecdotes, and honest advice that encourages you to reflect on your life choices, this book challenges you to break the cycle of happiness-destroying behavior, shatter inauthenticity, and build an unbreakable foundation for lasting happiness.
With a rich collection of lessons focused on honesty, openness, integrity, and faith, readers will learn how to transform their personal relationships, start standing up for their beliefs, and stop ignoring how they really feel. Don't Let The Man In The Mirror Block Your Pursuit Of Happiness is a must-read for anyone who feels like they're not being true to themselves and not as happy as they should be…
$5.99 Read & Review Book
The SuperOptimist Guide to Unconventional Living
by Nathaniel Whitten
Genre: Non-Fiction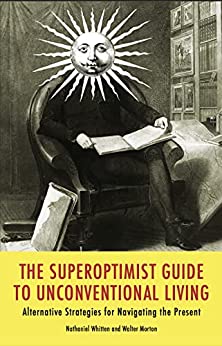 Inside "The SuperOptimist Guide to Unconventional Living," you'll find an eclectic assortment of experiments and activities to help you challenge the steady drip-drip-drip of pre-programmed thought that humans have developed over the eons. With estimates now placing 89% of our brain function as habitual reactions to circumstance — checking our phones, working at repetitive tasks, binge-watching television, wearing shoes — The SuperOptimist Guide is designed to upend social constructs that have become calcified in homo sapiens. By adopting a practice of "daily self-provocation," this book encourages the reader to explore big questions, gaze into other dimensions, and seek out new adventures — with positivity, humor and spirit intact…
$2.99 Read & Review Book
Fitness For Seniors 50, 60 and Beyond
by David O'Connor
Genre: Non-Fiction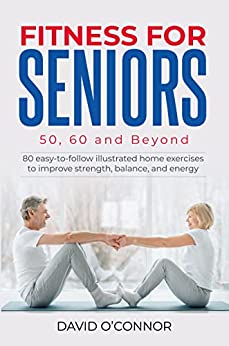 The Ultimate Guide to Senior Fitness and Health.
Good health and fitness routines are important at any age. However, as you get older, having the right habits is critical to enjoying a long life of mobility and vitality.
It doesn't matter whether you're inactive or have enjoyed an active life, your body changes as you get older, and if you want to be fit and healthy as you age, your habits need to change too.
Whether you're in your 50, 60 or beyond, it's never too late to start getting fit and improving your quality of life.
This book will show you step-by-step what you need to do to fine-tune your nutrition, exercise, and other healthy habits to ensure a high quality of life as you get older. It includes over 80 easy-to-follow illustrated home exercises that improve your core strength, balance, and fitness, three pillars of good health.
In this informative and practical book, you'll discover:
• How your nutrition needs change with age
• The best foods for healthy aging, and foods to avoid
• The connection between good nutrition and exercise
• The biggest myths about exercise for seniors
• How exercise will improve your balance, stability and build confidence
• Specially-tailored home exercises and workouts for Seniors
• How to set achievable fitness goals
• The best stretching routines for seniors
• The best cardio routines for seniors
• How to improve your upper body strength
• Why core strength matters and simple exercises to improve it
• And Much More!
This book is perfect for anyone 40, 50, 60 or beyond who is interested in getting fitter and staying healthy as they age.
If you follow the suggestions and routines in this book, you will enjoy a higher quality of life as you get older, even as your body continues to change…
$5.99 Read & Review Book
Forget Me Not: A Caregiver's Guide to Early-Onset Alzheimer's Disease
by Torri Fisher
Genre: Non-Fiction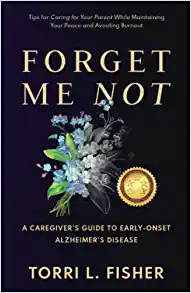 If you are looking for support while caring for a loved one who is suffering from early-onset Alzheimer's disease, then you need the invaluable resources in this book. It is undoubtedly noble to take on the hefty responsibility of being a caregiver, but it's equally important to take care of yourself in the process. You can maintain your peace, positivity, and well-being during this time with access to the right tools.
Inside Forget Me Not: A Caregiver's Guide to Early-Onset Alzheimer's Disease, you will discover:
● the honest, effective strategies to navigate the new and challenging reality of caring for a loved one with early-onset Alzheimer's
● how early-onset Alzheimer's manifests in your loved one, the important expectations to have at every stage of the disease, and how to stay ten steps ahead of advancements
● the information and strategies to assist you in communicating effectively with medical, legal, and financial professionals through the process
● the essential practices to find your peace and maintain self-care during this difficult time
…and more!
Taking care of yourself during this time ensures you can best take care of your loved one while not losing yourself and experiencing burnout in the process…
$14.99 Read & Review Book
Greatness Beyond the Badge: The Three Key Principles for Self-Awareness
by Michael Laidler
Genre: Non-Fiction
Learn the key principles for self-awareness. Discover, understand, and implement the right strategies today!
Are you a law enforcement officer or someone who works in a high-stress environment? Do you have the feeling that you are expected to protect and serve others, place the badge before the individual, but lose yourself in the process?
It's vital to recognize who you are by taking a look into the mirror and build the foundation to start working on your self-awareness growth journey. Why? Because this increases your unique selling position, reduces dissonance, maintains relevancy, and prepares for your next life cycle and continuous growth.
In this book, author Michael Laidler will guide you step-by-step through strategies that can be utilized every day…
$3.99 Read & Review Book
How To Get Organized and Manage Your Time For Success
by MJ Sage
Genre: Non-Fiction
Ready to optimize your life to create successful habits? Then this book is for you!
Our world is full of distractions. It's easy to get stuck in the daily grind and neglect the choices that set us up for a healthier, happier path.
Creating the right habits for you doesn't have to be complicated.
You can achieve balance by making room for the attitudes and behaviors that give you a sense of peace and pride in your daily life.
If you want to bring more order to your life and expand your potential, you need to learn How To Get Organized And Manage Your Time For Success.
Organizing your life will allow you to efficiently make room for the successful habits you want to introduce.
Take control over your time by investing it to benefit yourself, not just meet your needs.
Inside this book, you'll discover everything you need to know about:
how to create successful habits to work smarter, not harder
optimizing your life for daily efficiency in time and managing tasks
creating space for what you want to spend your time on
how to develop these habits into sustainable, long-term behaviors
…plus all the tips and tricks to get you started on your path to success today!
You can have freedom and success! No longer will you be held back by a cluttered life.
Learn how to take back your own time with How To Get Organized And Manage Your Time For Success!..
$9.99 Read & Review Book
EDEN THRIVES WITHIN : A Collection of Awakening Poetry
by Jonathan Harrison
Genre: Non-Fiction
EDEN THRIVES WITHIN is a collection of poetry of awareness from award-winning spiritual author J.M. Harrison. Sharing the oneness uncovered beyond the everyday mind, these easy to read poems of enlightenment encompass the sacred, the sublime, the everyday and the humorous. Whether you're just starting out on your spiritual path, or a well-traveled soul, there is nourishment and inspiration waiting to be discovered within these mystical poems…..
$4.99 Read & Review Book
The Power of Self-Belief
by Caren Paskel
Genre: Non-Fiction
Caren reawakens the power of her self-belief through triumphing over the tragedy of losing her husband David. She finds the strength to live for 2 people and follow her heart's path in yoga and coaching by sharing timeless wisdom and the story of her spiritual path amongst loss. Stepping into your power is acknowledging that greatness inside you and showing up to life with power in your self-belief and it's a language you can understand…
$16.99 Read & Review Book
Gaslighting: Empower yourself and develop the necessary skills needed to prevent being manipulated by toxic people
by Margaret Morrison
Genre: Non-Fiction
Gaslighting is a form of emotional abuse that can be incredibly damaging
Is there someone in your life who constantly questions your feelings, judgment, and sanity?
Is your self-esteem shattered, finding it challenging for you to set boundaries?
Do you want to stop your misery and frustration and live a life free of lies and uncertainty?
The Gaslight Effect is an eye-opening book that will teach you what gaslighting is and how to protect yourself from it in all areas of your life. Gaslighting is a form of emotional abuse where the abuser manipulates the victim into doubting their own memory, perception, and sanity. It's an insidious form of control that can have devastating effects on the victim's mental health and well-being.
If you're dealing with a gaslighter, this book will help you see what's really going on and give you the tools you need to protect yourself. Gaslighting can happen in any kind of relationship – with a romantic partner, family member, friend, or even at work.
If you're being gaslighted, you're not crazy – you're being manipulated. And there's nothing wrong with you.
This book will help you:
Learn what gaslighting is and how to protect yourself from it in all areas of your life.
Gain invaluable insight into how to establish healthy relationships with others.
Discover the impact gaslighting can have on your life and ways to fight back.
Discover how to establish boundaries and communication patterns in personal relationships
Understand if you are a gaslighter and learn the steps you can take to change your behavior
If you're ready to take back control of your life and relationships, regain confidence and break free, the Gaslight Effect is the book for you. Get started on your journey to emotional freedom today!..
$3.99 Read & Review Book
The Alaska Pages
by John Wyatt
Genre: Non-Fiction
Based on the famous tao te ching style of single page chapters, but reflecting on sales lessons from masters of all industries, The Alaska Pages was started while on sabbatical by John Wyatt after he experienced burn-out in his first medical sales job.
Using this book will help you reorient yourself to work daily for massive success and finding sales motivation in even the must mundane or painful of rejections…
$0.99 Read & Review Book
Crush Your Kryptonite: How to Conquer Your Weakness and Unleash Your Superpower
by Nate Hambrick
Genre: Non-Fiction
Are you tired of living a stagnant life?
Have you tried to achieve your dreams and repeatedly come up short?
Have your New Year's resolutions turned into documented proof of your failures instead of goals achieved?
If so, this book is for you.
In this action-oriented book, motivation expert Nate Hambrick presents strategies to help you push forward when the rest are falling behind.
In Crush Your Kryptonite, you will learn how to:
• Identify and change behaviors that are holding you back
• Replace average thinking with unshakable confidence
• Free yourself from limiting beliefs and analysis paralysis
• Reclaim your superpower and increase your effectiveness
• Take massive action and accomplish your biggest dreams
The Crush Your Kryptonite framework trains your mind to face challenges head-on instead of running from them. You will learn to create solutions when your back is against the wall, and simplify your path forward in an overly chaotic world…
$0.99 Read & Review Book
The Heroic and Exceptional Minority: A Guide to Mythological Self-Awareness and Growth
by Gregory Diehl
Genre: Non-Fiction
Many people struggle throughout their lives, unable to identify the source of great inner existential discontent. No matter their material comfort or good fortune, they cannot escape the idea that they do not live the lives they ought to. They are not in environments that support their deepest personal growth and development. They are not the people they feel they are meant to be, and the world never works the way they know it could.
Every day, exceptional minds like these begin to suspect that the way they operate is different than the norm. They realize early on that they have profound capacities for original insight, feeling, action, choice, and meaning. But without mentoring guidance or a sense of social belonging, they feel lost—alone and alienated in their individuality.
What can we do to better understand the hidden parts of ourselves, to prevent our uncommon personal growth and development from becoming bridled by pressures toward the conventional? How can we learn to identify and embody the heroic values that matter most to us? The answer lies in deep personal inquiry about the shared existential strengths and limitations that define us, including how to apply them to our self-improvement in an incompatible world.
The Heroic and Exceptional Minority is an audacious call to self-development for men, women, and teens plagued by mythological doubt, who feel stuck in a mediocre environment and an unheroic era. Its premise is timeless, clear, and simple: The only way to understand oneself, realize our potential, and change the world for the better is to embrace who and what we really are…
$9.99 Read & Review Book
Everyone Is an Entrepreneur: Selling Economic Self-Determination in a Post-Soviet World
by Gregory Diehl
Genre: Non-Fiction
Westerners today grow up with abundant opportunities to determine their own values, identities, and roles in society. But for generations, millions who lived under Soviet rule in the USSR had these essential freedoms withheld, determined instead by a central authority that claimed the right to choose for them and enforce compliance. Thirty years after the Soviet Union's decisive collapse, the old communist paradigm continues to limit those who come of age in a post-Soviet world.
Everyone Is an Entrepreneur showcases the experience of an American author acclimating to life in the developing post-Soviet economy of Armenia. Along the way, he examines how the intelligent and hardworking people he lives among are stuck in a state of transition away from all-encompassing, bureaucratic control. They struggle to adjust to the responsibilities of economic self-determination because they have never learned how to see the world through entrepreneurial eyes.
Entrepreneurship is a principled way of seeing the world, a paradigm that applies to people in all cultural and economic circumstances: Artists, office workers, doctors, teachers, farmers, and laborers alike. By adopting this universal outlook, anyone can produce more wealth, accomplish bigger goals, and take control of their life like never before…
$9.99 Read & Review Book
How to Talk to a Man and Feel Heard: 9 Mistakes Women Need to Avoid
by Sue Shepard
Genre: Non-Fiction
Discover new perspectives and simple to implement techniques to improve communication in your relationship. This book offers lots of wisdom to transform the way you look at communicating. It is well written, easy to digest, has actionable tips, and the author's use of stories really helps to make the information relatable. The author is a Licensed Marriage & Family Therapist that has been working with couples for over twenty years…
$3.99 Read & Review Book
Barefoot – A Surfer's View of the Universe
by Andrew Pacholyk
Genre: Non-Fiction
Ready to feel the beating heart of existence? Kick-off your shoes and discover the ultimate way to navigate uncharted waters.
Andrew Pacholyk was a gawky kid with big ideas. Awkward and out-of-place as a teen, he relished the moment he discovered dancing and the ecstasy of the rhythm of his body. But it wasn't until he caught his first wave on the wide-open ocean that this nature-lover truly began to comprehend the vast balance on tap in the cosmos.
Barefoot ~ A Surfer's View of the Universe is the unvarnished true tale of a spirited man's life with sand between his toes and senses on high alert. With stunning lessons of solace and eye-opening insights, the lifelong surfer, professional dancer, and acupuncturist's journey through the blue serve as an everyday account of the power of paying attention. And with talented storytelling and vivid prose, diving deep into this memoir-like search for meaning will leave you feeling refreshed, blissfully connected, and transformed.
In Barefoot ~ A Surfer's View of the Universe, you'll appreciate:
– The practice of accepting who you are and embracing what you find
– How daily discipline and awareness build courage and confidence
– Tips for helping your fellow humans in this grand struggle called life
– Techniques to cope through connecting with the body and soul
– The magic and genius of nature, and much, much more!
Barefoot ~ A Surfer's View of the Universe is a doorway to resetting the self. If you like powerful observational wisdom, thought-provoking revelations, and the gift of learning from each moment, then you'll love Andrew Pacholyk's breathtaking story of his pilgrimage through time.
Buy Barefoot ~ A Surfer's View of the Universe to ride the waves of perception today!..
$9.95 Read & Review Book
Build brains back better with Skorba
by Psonchis
Genre: Non-Fiction
When the dust settles after disruptive events…"Build brains back better with Skorba" – remain relevant in a world of rising artificial intelligence and robots! Support neuroplasticity the ancient way to regenerate, inspire, and transform to a growth mind for a more future-proof life, based on your expanded human strengths.
Mental rebuilding and necessary realignment can be a challenge after disruptive events. Corporations will adjust their strategies and processes while increasingly adopting technologies such as artificial intelligence and automation by robots. The resulting changes in the labor market will be of historical dimensions, including the need to reskill large parts of the workforce, inside and outside enterprises.
Stressed brains require intentional regeneration and creative inspiration for courageous, future-oriented thinking. Restoring brain plasticity can help guide lifelong learning and find a mission to live a meaningful and fulfilling life.
Skorba stands for a personal journey and destination with actionable science for stepwise self-determined mental regeneration, inspiration, and transformation – advancing and inspiring minds by reconstructing and transferring evidence-based components of ancient pilgrimages into the everyday life of the 21st century.
What you will learn:
Putting disruptive events into context
Recalibrating your inner compass to your needs in a changed situation
How to regenerate a stressed brain and biologically self-enhance cognitive capabilities
How to nurture the right set of human strengths for becoming more meaningful in future times of artificial intelligence and robotics
How to expand your mind, inspire yourself, and facilitate your creative process
How to self-transform for staying on course
About the author
The author, Psonchis, went to school in Malta for one winter, is a medical doctor, and has been professionally engaged in research-based life sciences for nearly three decades, including the director of medical evidence. Psonchis lives in a region between the North Sea and the Baltic Sea…
$14.90 Read & Review Book
Customer Escalations Management: The Golden Recipe
by Nikolaos Zormpas
Genre: Non-Fiction
Are you ready for AMAZING Customer Service & Experience?
What about EXCEPTIONAL Service Delivery?
Do you want to see your customers returning back Again & Again?
If so, then this is the book for you!!!
No one likes complaints, especially from customers. What if we look at these complaints differently though, by seeing them as opportunities instead of problems? When customers raise an issue with your business, they're giving you a chance to make it up to them instead of just taking their business elsewhere. It's also a chance to learn what areas in your business may be problematic and need fixing.
You should still aim to avoid escalations; nevertheless, your attitude toward them should make all the difference.
In Customer Escalations Management: The Golden Recipe, you will discover:
◆ The 8 phrases and words you should never use when dealing with complaints to avoid further aggravating your customers.
◆ How to handle customer complaints seamlessly to ensure no cases get dropped.
◆ Why customer escalations can actually be a boon to your company.
◆ How a company's leaders can significantly improve customer relations, even without being involved in day-to-day customer interaction.
And much, much more!
No matter how big or small your company is, having a customer escalations management system in place is essential. Following Nikolaos Zormpas' Golden Recipe will prepare your organization to manage customer complaints and escalations for all types of situations, while ensuring customer satisfaction and retention.
If you want to reduce stress, frustration, and dissatisfaction for your customers (and your employees), then grab your copy now!..
$2.99 Read & Review Book
The Eight Crafts of Writing
by Stefan Emunds
Genre: Non-Fiction
Most books on writing specialize in one, two, or three crafts, but none focuses on the overview (yep, that's a paradox). Until now. The storytelling map is finally here: The Eight Crafts of Writing.
The Eight Crafts of Writing is great for aspiring writers and writers who are a few years into their writing journey but got lost in the weeds – as it happened to the author.
Besides providing the map of storytelling, The Eight Crafts of Writing explores new writing territories, for example:
→ The psychology of storytelling
→ The adversity cycle: The origin of fiction writing outline
→ Protagonistic and antagonistic genres, stories, and scenes
→ How to use the eight writing crafts to engage readers
→ A new perspective on the shapeshifting writer's block..
$8.88 Read & Review Book
I Have a Horse… Now What: How Grooming, Training, Riding, and Equine Competitive Activities Can Build a Lifelong Bond
by Meredith Hill
Genre: Non-Fiction
A horse is a horse, but this is your horse.
✓ What are your plans for your horse once you've signed on the line and paid?
✓ Do you have a trainer lined up?
✓ Have you decided how you're going to start working with your horse?
✓ Are you having trouble with those introductory icebreakers, and now you think your horse hates you?
✓ Are you wondering if you should have bought a horse after all?
Congratulations on deciding to take the step of adding a horse to your life! By now, you've made plenty of hard decisions, such as choosing the right horse and finding an ideal environment for him. But now it's time to interact with your horse. Interaction can be intimidating regardless of how much equine experience you have.
✓ Are you worried about how you'll spend time with your horse?
✓ Are you concerned about finding ways to connect with your horse?
✓ Do you have fears that your horse might hate you?
In I Have a Horse… Now What: How Grooming, Training, Riding, and Equine Competitive Activities Can Build a Lifelong Bond, author Meredith Hill helps first-time horse owners discover:
✓ How to make good first impressions on your horse
✓ Exercises that can help you build a working relationship
✓ Dozens of equine sports and activities to participate in
✓ How to connect with the equine community
Whether you're new to equine sports or looking to find a career that matches your new buddy's talents, you'll learn to build a valuable bond with your horse that can last a lifetime.
You don't need an impeccable show record to enjoy life with a horse– in fact, you don't need to attend a show. Meredith Hill gives readers the tools to pinpoint their equestrian goals and choose activities that match…
$3.99 Read & Review Book