Read these books for FREE while everyone else has to pay for them!
Do Nothing: A Griffin Knight Murder Mystery Thriller
by Miguel Angel Hernandez Jr.
Genre: Mystery
A killer is on the loose in New York City.
When I woke up this morning, I hadn't counted on this. I mean, sure, the life of a homicide detective will never be unicorns and rainbows, but any time where I'm called to a scene where the crime techs know the victim, it's going to rank up there with some of the seriously bad days.
Someone in New York has a vendetta and they have all the hallmarks of a long silent serial killer.
But where does this serial killer cross over with our victims? How are they related? How many more names are on his list?
If I can't cut through the questions this guy is throwing my way, it's only going to be a matter of time before someone else ends up murdered…
$3.99 Read & Review Book
Bleak Town: A Hazel Moore Mystery
by Sarah Horth
Genre: Mystery
The discovery of a man suffocated in his bathtub sets Officer Hazel Moore on the trail of a brutal serial killer. As a volunteer police officer in a Seattle community banding together to survive climate change, Hazel faces the most challenging case of her career. The killer always seems to be one step ahead, forcing Hazel to look for betrayal from those close to her.
This killer will never be satisfied, so if Hazel can't stop him, there's no telling how much destruction he could do to this fragile new community. And no telling who will be his next victim…..
$2.99 Read & Review Book
AN INCONSPICUOUS MURDER: A Maggie Fitzmorris Forensic Mystery
by Norah Winter
Genre: Mystery
THE DEAD DON'T LIE—BUT THE LIVING DO
September 1931: Beautiful, young Lacey Gibson has died from a fall down a staircase. The police are quick to label her death as accidental, yet when Dr. Maggie Fitzmorris performs an autopsy, she finds an inconspicuous injury that is not consistent with a deadly fall. When a young man from a prominent family comes forward with some startling information, Maggie realizes somebody is lying—and it's not the dead body.
The setting of the "dirty-thirties" provides a glimpse into a history troubled by political distention, prejudice and gender inequality, all of which add spice and reality to a mystery that will keep the reader guessing to the end..
$2.99 Read & Review Book
Eye for the Work
by Michael McDonald-Low
Genre: Mystery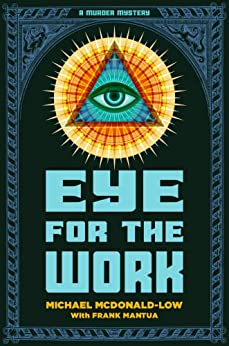 Dr. James Galloway is a highly successful clinical psychologist whose overriding concern for his Alpha patients is that justice is served upon those responsible for their pain and suffering – they must be avenged to heal. His procedures are eccentric and carefully hidden.
They need to be for what's coming.
An elderly nun from St. Peter's has vanished. Thirty-six hours later, she's found murdered at a park, her mutilated body hanging from a tree. The following week, an aged priest is killed and graphically displayed at the exact location. No evidence is discovered at either scene.
Galloway recognizes the killer's maniacal style and metaphorical presentations, but he's in no position to say anything to the police. It wouldn't be the first time or the last; he has other Alpha patients in the process of healing…
$2.99 Read & Review Book
Murder in the Desert
by Mike Cassidy
Genre: Mystery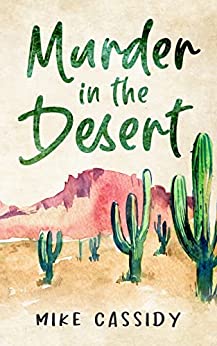 Ex-journalist Jake Stewart is wandering the dry Southwest in his RV, The Beast when he stumbles upon a half-undressed woman standing over a dead body among the ancient buttes of Arizona.
When the dead man turns out to be the editor of the local weekly newspaper, Jake is offered the job temporarily … and soon discovered two more murders, including his boss, the newspaper publisher who is found murdered at the bottom of the town's deepest tourist attraction — dark caverns 200 feet below the surface.
Could they be connected to a local legend of lost gold? Or to the mobsters who own the caverns? Or the controversial goop one farmer is spreading on his fields?
Jake and his team at the newspaper run down the rumors, sifting lies from the truth, all the while reporting on the bizarre characters of a small desert town…
$2.99 Read & Review Book
A Kind of Hush
by JoDee Neathery
Genre: Mystery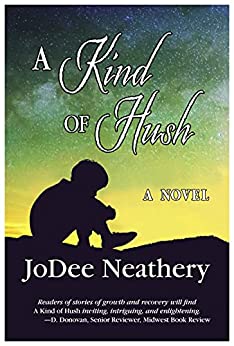 A Kind of Hush explores whether there is a gray area between right and wrong. The Mackie family is enjoying a June outing at the Zoar Valley Gorge, a rugged area near their Buffalo, New York home, when tragedy strikes. One parent survives along with their teenage daughter and seven-year-old son found hiding in the woods. Was this a horrendous accident or something more heinous, and if so whodunnit and whydunit? The literary novel centers on how the characters respond to the circumstances and subsequent revelations surrounding the incident and as they begin to piece together the events of that day a mantle of ambiguity – a kind of hush – hangs between them like a live grenade without its pin…
$7.99 Read & Review Book