Read these books for FREE while everyone else has to pay for them!
The Hunted Rose
by V.M. Sawh
Genre: Historical Fiction
When her father is murdered by Nazis right before her eyes, seventeen-year-old Rose Harcourt must go on the run. She undertakes a harrowing journey through the forest in an effort to rescue the only family she has left—her Grandmother. With Nazis combing the forest looking for French rebels and fleeing Jews, Rose knows her mission is do-or-die. The journey to her Grandmother's cottage is even more dangerous than she thought. A murderous wolf is stalking the forest and killing everyone it encounters. Can she escape with her Grandmother before the Nazis—or the wolf, finds her first?
$2.99 Read & Review Book
The Life and Redemption of Teddy Miller
by John Bebout
Genre: Historical Fiction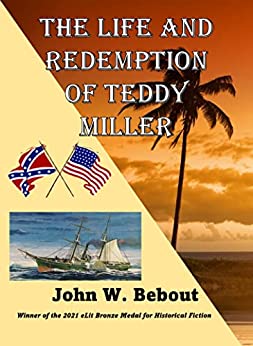 I had no knowledge of this book prior to receiving it from Goodreads and therefore no expectations of it being good or bad. It turned out to be great, imho. I enjoyed the story line but was often surprised by the choices various characters made which propelled the story in a new direction. Our story hero, Teddy, is a young teen when the tale opens, and his wisdom and maturity progress as he becomes a young man. Mr. Bebout does a subtle but masterful job demonstrating this. The story itself was a new and different perspective on the Civil War. Overall, a delightful read for this historical fiction buff. Some wonderful peripheral characters. Well worth your reading time.
–5 out of 5 stars Amazon Review, Reviewed in the United States on April 26, 2022..
$1.99 Read & Review Book
Till the Sun Grows Cold
by John Bebout
Genre: Historical Fiction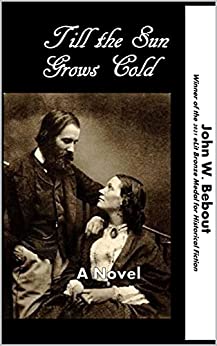 TILL THE SUN GROWS COLD is an historical action/adventure about love and retribution in the aftermath of the Civil War. It tells the story of two star-crossed lovers who conduct a tragic search for justice, by land and sea, in the beautiful Florida Keys, where time follows a tropical rhythm and all is never as it seems. TILL THE SUN GROWS COLD has one of the strongest female characters in recent historical fiction; we we welcome back Kate Warne, Pinkerton Detective…
$1.99 Read & Review Book
Destiny of Determination: Faith and Family
by Cathy Burnham Martin
Genre: Historical Fiction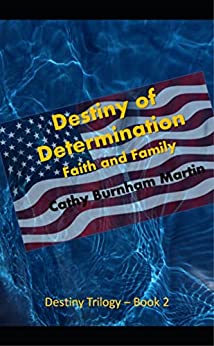 "Destiny of Determination: Faith and Family" illuminates the stark realities of immigrants determined to settle in America, a land of opportunity and freedom. While young Hrant's Armenian story parallels the horrors experienced by far too many cultures in both the past and present, book 2 in the Destiny trilogy also highlights the strength and hope that live within survivors of various nightmares. After witnessing and escaping genocide, Hrant may just find American prejudice and bigotry to be manageable hurdles.
Book 1 found Hrant Gulumian, the youngest child in his family, deeply relating to his granddaughter, Cassie when her nightmares precisely mirrored his traumatic childhood experiences. Destiny of Dreams… Time Is Dear shared young Hrant's harrowingly narrow escape from the mass deportations and attempted annihilation of the Armenians in the waning years of the Ottoman Empire.
Despite the hauntingly intense and dramatic truths in Book 1, the Destiny trilogy resumes with the powerful hope and strength known only to survivors. Book 2 completes Hrant's voyage and sweeps the reader into his family's new life in the USA, illuminating the vulnerability of the diaspora and all forced refugees in a new and unfamiliar land filled with language, cultural, and discrimination challenges.
Author Martin celebrates her family's quiet determination and its refusal to lose faith, despite intolerance and numerous economic woes. Set in the 20th Century, her family's true story shines a beacon of optimism and comfort for countless other families, hailing from many nations and struggling to endure on the way to freedom and a chance for a better life in this century.
(Note: While having read Book 1 provides a solid foundation, it is not essential.)..
$5.99 Read & Review Book
Confidence John
by Harmony Reed
Genre: Historical Fiction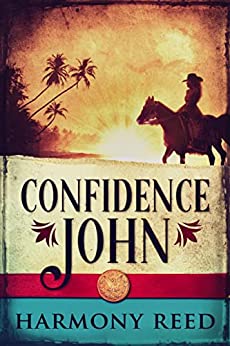 A coded journal. A buried treasure. A dangerous journey.
In the early 1800s, as the Spanish surrender Florida to the United States government, Emily Bisset reunites with her estranged mother Simone to solve a family mystery and seek revenge on the man who abandoned them both: Confidence John.
As they make their way to the southern coast, intending to enter the legendary poker game run by Emily's con-man father, they encounter escaped slaves, Seminole warriors, Florida patriots, and Spanish missionaries — some friend, some foe, some both.
Soon another mystery presents itself: who is the stranger that pursues them, and how does she know so much about their quest?
Confidence John is a stand-alone novel by Harmony Reed. Fans of Daughter of Fortune and The Sisters Brothers will feel right at home with Confidence John…
$4.99 Read & Review Book